2017 Press Releases

October 26, 2017
CEEZAD Representative Speaks as Part of Tallgrass Taphouse Series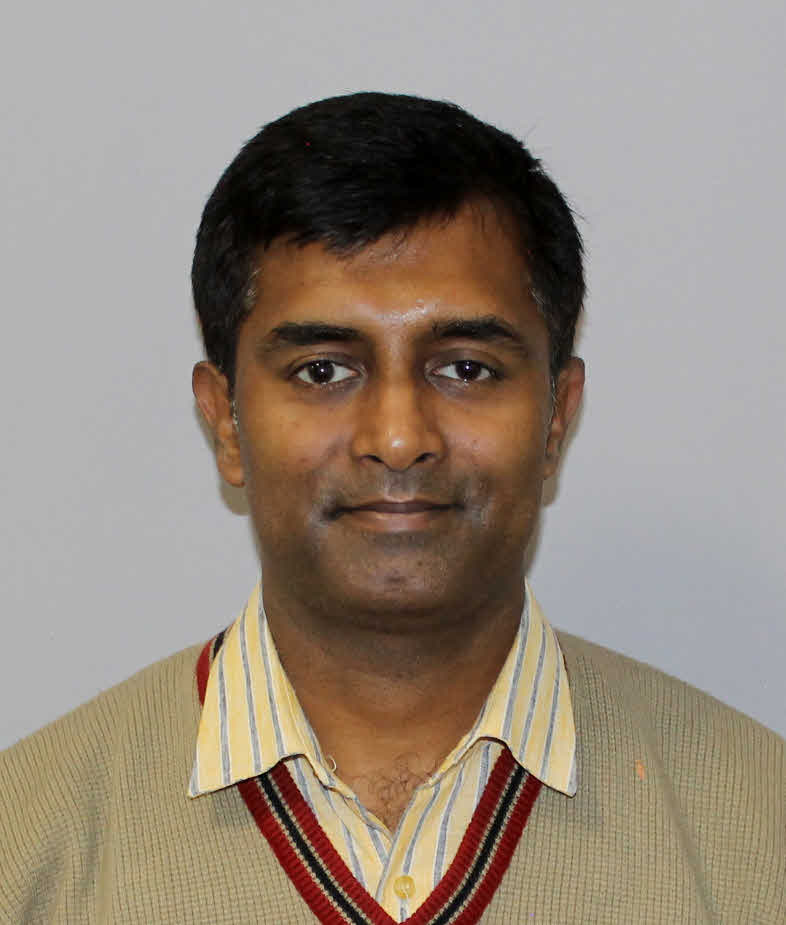 CEEZAD's role in fighting transboundary animal diseases was the focus of a recent presentation that was part of the Science on Tap series.
Sabarish Indran, a post-doctoral fellow in the lab of Dr. Juergen Richt, CEEZAD's director, delivered the presentation to an audience of about 70 people at the Tallgrass Taphouse. The series brings people who are interested in science together weekly for discussions over dinner and drinks. The series is sponsored by Sunset Zoo's Behind The Science initiative.
Dr. Indran specializes in the study of Rift Valley Fever. In his presentation, however, he focused on the broader topic of transboundary diseases in general. Transboundary diseases are those whose threat extends beyond the borders of any single nation.
He noted that CEEZAD scientists study the causes of disease and the methods by which a disease responds to its host. Central questions concern how movement of a disease can be slowed or prevented, how diseases can be identified and understood, and current movement trends.
He told his audience that three-quarters of all human diseases identified within the past decade were zoonotic in nature, meaning they came from animals.
---
October 10, 2017
CEEZAD's Deputy Director to Headline World Conference in Niger
The deputy director of the Center of Excellence for Emerging and Zoonotic Animal Diseases (CEEZAD) will deliver the keynote address at the inaugural Scientific Days conference of the Center of Medical and Sanitary Research Nov. 14-16 in Niamey, the capital of Niger.
Dr. Jean Paul Gonzalez, a physician and researcher, will speak Nov. 16 on the topic, "One Health: Back To The Future." It is a highlight of the international conference that is being organized around the theme, "From the great endemics of yesterday to the emerging diseases of today." He will also chair a conference session titled "One Health."
"One Health" is a term used by those in medical-related fields to note the inter-relationships between human medical, veterinary medical and environmental health fields.
The conference is being hosted by the Center For Medical and Health Research. Representatives of research centers from around the world, including the International Network of the Pasteur Institute, will be taking part in the three-day event. Dr. Gonzalez worked in various capacities at the Pasteur Institute for a decade prior to joining CEEZAD.
---
October 6, 2017
Life in the Gobi Desert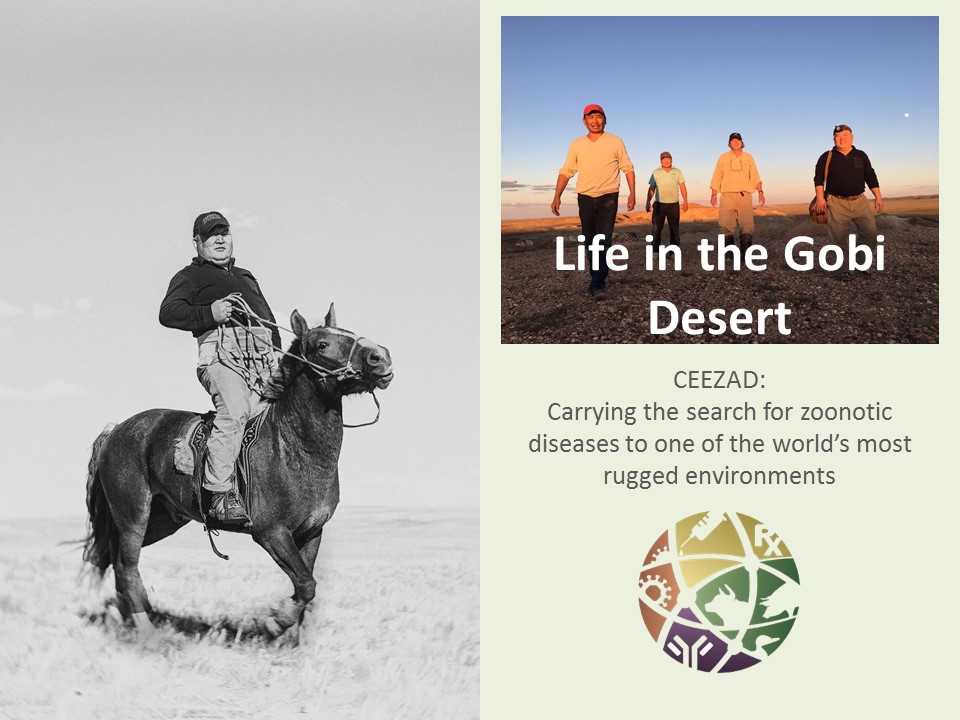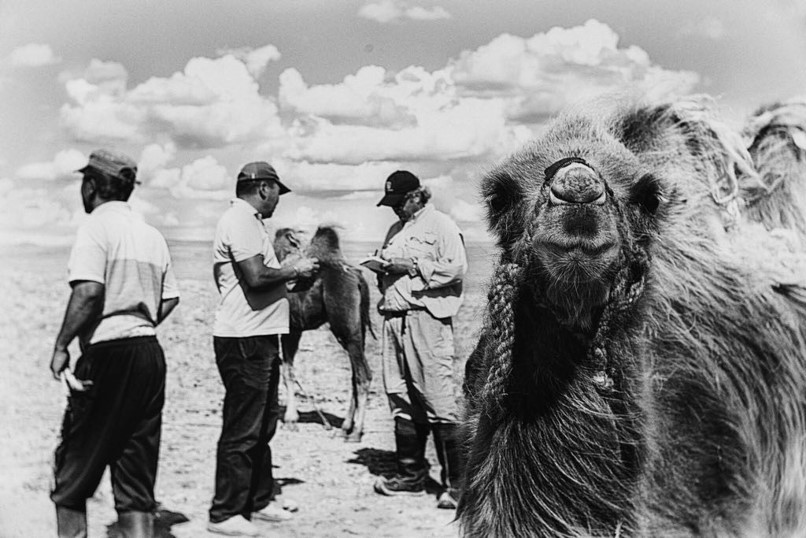 The search for zoonotic diseases can take researchers from the Center of Excellence for Emerging and Zoonotic Animal Diseases to some exotic locales. Few, however, are likely to be more exotic, or more challenging, than the Gobi Desert of Mongolia.
Dr. Juergen Richt, director of CEEZAD, spent several days there in September as part of a team of veterinary scientists researching the spread of Middle East Respiratory Syndrome (MERS), Rift Valley Fever and various swine diseases. Working with a group that also included Mongolian scientists, their mission was to track the spread of those diseases through the indigenous camel population as well as the wild and domestic pig populations.
The researchers spent most of their time at a site six hours south of Ulaanbaatar, the nation's capital city, close to the Gobi Desert, where daytime summer temperatures can exceed 120 degrees. There they collected blood samples from about 50 Bactrian camels and about 40 head of cattle in an effort to ascertain the presence of MERS in camels or Rift Valley Fever in camels and cattle.
"The challenge is to find and catch" the camels, Dr. Richt said. "They belong to nomadic farmers." He said the local veterinarians are able to guide them to the camels.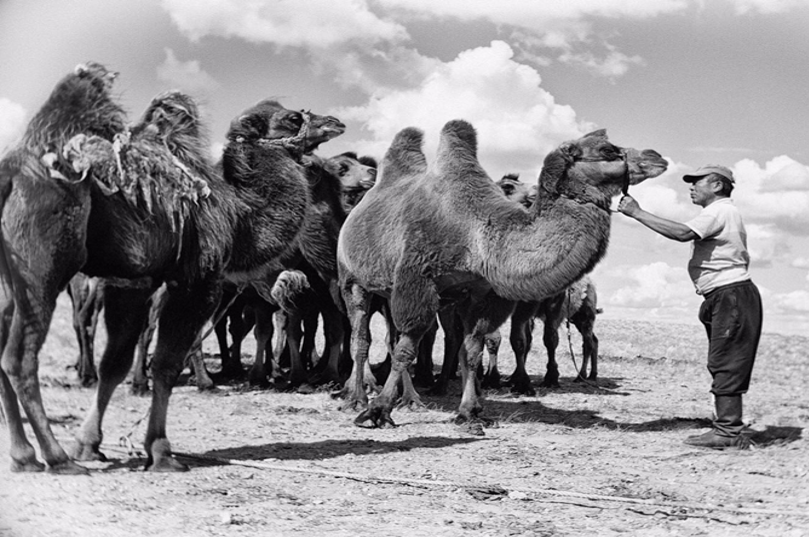 The second challenge is keeping the samples cool in the hot desert environment before returning to the laboratory.
MERS, a viral respiratory disease, was discovered in Saudi Arabia about five years ago and has since spread to several other countries. It can cause serious complications in humans, and in some cases death. The disease appears to be spread to humans by contact with infected camels. In Mongolia, the research team collected samples from about 50 camels. Those samples suggested the presence of MERS antibodies among the camels, although that suggestion is still being confirmed by additional laboratory testing.
Tests for Rift Valley Fever in camels and cattle were negative.
Additionally, the team spent a day working in a farming area north of Ulaanbaatar in an effort to ascertain whether either Classical Swine Fever (CSFV), Swine Influenza Virus (SIV) or African Swine Fever (ASF) had spread to that region's pig populations. The potential spread of ASF is of particular concern because the disease, which is often fatal to swine, has spread in recent months from the European portion of Russia into the Asian portion of Russia. Geographically, Mongolia is directly between Russia and China, which has one of the largest populations of pigs in the world. If ASF were to infect the Mongolian population of pigs and then spread through Mongolia to China, the consequences for the world's food supply could be significant. The testing is still ongoing, although testing for Swine Influenza Virus was negative.
In addition to Dr. Richt, the research team was led by Dr. Batsukh Zayat, of the Institute of Veterinary Medicine in Ulaanbaatar.


Photos courtesy of Paul Cox.
---
September 1, 2017
CEEZAD Deputy Director Authors Article on Meningococcal Disease in Ukraine
An article co-authored by the deputy director of the Center of Excellence for Emerging and Zoonotic Animal Diseases was recently published by Intech, the world's largest science, technology and medicine open access book publisher.
Dr. Jean Paul Gonzalez wrote the article, on Meningococcal disease in Ukraine, in association with Hennadi Mokhort and Sergey Kramarev.
Meningococcal disease in Ukraine represents an important cause of mortality mostly among children less than five years old. The study illustrates the advancement in understanding of Meningococcal epidemiology across the national level by using20 years of data provided by the Ministry of Health of Ukraine. This data includes: demography (census); disease incidence from 1973 to 2015; Meningococcal disease mortality; demographic data (sex, age, leaving area/city/village); Comparative etiology of purulent meningitis; serogroups of invasive meningococcal disease; carriers prevalence; a set of clinical data (meningitis, meningococcemia, nasopharyngitis, etc.); and a set of environmental data (season, etc.).
The dynamic of the disease is described for the past 20-year period including incidence, prevalence, spatial distribution, seasonality, and risk factors. Existing state-of-the-art meningococcal infection epidemiology is presented for all of the country. Ultimately, time series analysis of record and spatial distribution over such a long period of time supported the development of original construct of various models encompassing risk and vulnerability, and ways to improve epidemiological surveillance, and develop vaccination strategies in country.
Mokhort is an assistant professor in the Department of Epidemiology at Bogomolets National Medical University in Kiev, Ukraine. Kramarev is affiliated with the Ministry of Health in Kiev, Ukraine.
---
September, 2017
CEEZAD Director Plays Active Role at World Veterinary Congress
The director of the Center of Excellence for Emerging and Zoonotic Animal Diseases (CEEZAD) played an active role at the 33rd World Veterinary Congress in Incheon, South Korea.
Dr. Jürgen Richt, the Regents Distinguished Professor at Kansas State University, chaired a session on porcine medicine that featured presentations on vaccination, emerging infections, oral fluid sampling and swine enteric coronaviruses. The conference was held Aug. 27-31 at the Incheon Songdo exhibition hall, Incheon, South Korea.
In addition to chairing the session, he gave three 45 minutes presentations as summarized below
CEEZAD's Purpose
During his presentation on CEEZAD, Dr. Richt told participants of its creation in 2010 to help protect the nation's agricultural and public health sectors against high-consequence foreign animal, emerging and zoonotic disease threats. CEEZAD is headquartered at Kansas State University in Manhattan KS. The university is part of the Kansas City Animal Health Corridor and houses the College of Veterinary Medicine and the Biosecurity Research Institute. It is also adjacent to the site for the Department of Homeland Security's premier animal research facility, the National Bio and Agro-defense Facility, or NBAF, under construction.
Richt noted that CEEZAD has four principal missions:
Development of novel, safe, efficacious and DIVA-compatible vaccines - for prevention and control of high-impact emerging and zoonotic diseases - that can be manufactured in the U.S.
Development and expansion of technologies and platforms for laboratory and point-of-need pathogen detection.
Development of models to predict high-consequence disease behavior in the U.S. to aid prevention or outbreak control.
Development of education and training programs for students, veterinarians, first responders and researchers in high-impact animal diseases and animal emergencies.
He told conference attendees that CEEZAD funds scientists specializing in animal health, public health, education, diagnostics, therapy and vaccinology. In this way, CEEZAD is enhancing the resilience of the U.S. pre-harvest agricultural system through investigator-directed research. CEEZAD-funded and coordinated research is conducted at more than 15 U.S. and international universities as well as governmental agencies and industry partners. He also outlined two CEEZAD projects, one on point of need diagnostics, and the other on the development of a recombinant Newcastle disease virus-vectored Highly Pathogenic Avian Influenza (HPAI) vaccine for poultry. The NDV-vectored vaccine, for possible use in future HPAI outbreaks, provides excellent protection in live and inactivated vaccine forms, and via practical mass application.
---
September, 2017
African Swine Fever Research
During his presentation on CEEZAD's research into African Swine Fever virus (ASFV), he said the study was designed to evaluate the immune response of pigs to various ASFV antigens including recombinant proteins and cDNA constructs, using a heterologous prime-boost vaccination approach. The ASFV genes encoding the structural proteins p15, p35, p54, CD2v (CD2-like)were synthesized based on the ASFV isolate Georgia/2007 and the respective recombinant proteins were expressed in a baculovirus or E.coli expression system.
The cDNAs were cloned into pcDNA3.1 expression vector and included the p72, p32, CP312R and CD2v genes. Three-week old piglets were used for the immunogenicity study. The vaccination groups consisted of a combination of different recombinant proteins and plasmid DNAs. The piglets were inoculated intramuscularly with 100μg of recombinant protein mixed with ISA25 adjuvant and 100μg of plasmid DNA.
Piglets were inoculated three times at two-week intervals and euthanized one week after the last immunization. Blood collection was carried out on the day of vaccination and at the time of euthanasia. ASFV-specific antibody responses in serum of immunized pigs were evaluated using ELISA, western blot and virus neutralization tests.
The results of ELISA and western blot showed that antibodies were induced against each recombinant protein. In virus neutralization assays, neutralizing activity was found mainly in sera from pigs immunized with structural ASFV proteins; in some cases the neutralizing activity was increased by combination with cDNA plasmids especially cDNA for p72 and CD2v. Pigs immunized three times with ASFV p15, p35 and p54 proteins in combination with cDNA plasmids CD2v, p72 and p32 were selected for challenge with virulent Armenia 2007 virus. Challenge was done in BSL-3Ag biocontainment and 5 age controlled animals served as challenge controls.
Neither the vaccinated nor the mock-vaccinated animals were protected against virulent ASFV challenge. Richt said these results will guide CEEZAD in its efforts to develop a potential vaccine against ASF.
---
September, 2017
Rift Valley Fever Research
During his presentation on Rift Valley Fever virus (RVFV), he noted that it is a mosquito-borne zoonotic pathogen causing serious morbidity and mortality in livestock and humans in Africa and the Arabian Peninsula. Richt said the virus also has great potential for transboundary spread due to the presence of competent vectors in non-endemic areas. There is currently no fully licensed vaccine suitable for use in livestock or humans outside endemic areas.
He reported on CEEZAD's evaluation of the efficacy of a recombinant subunit vaccine based on the RVFV Gn and Gc glycoproteins. RVFV structural proteins, amino-terminus glycoprotein Gn and carboxyl-terminus glycoprotein Gc, were expressed using a recombinant baculovirus expression system. The vaccine elicited strong virus neutralizing antibody responses in sheep and was DIVA (differentiating naturally infected from vaccinated animals) compatible.
In a sheep efficacy study, animals were vaccinated subcutaneously with the glycoprotein-based subunit vaccine candidate and then subjected to heterologous challenge with the virulent Kenya-128B-15 RVFV strain. The vaccine elicited high virus neutralizing antibody titers and conferred complete protection in all vaccinated sheep, as evidenced by prevention of viremia, fever and absence of RVFV-associated histopathological lesions. Richt said CEEZAD researchers concluded that the subunit vaccine platform represents a promising strategy for the prevention and control of RVFV infections in susceptible hosts.
---
September, 2017
Kansas City Group Hears CEEZAD Official on Fighting Spread of Diseases from Africa
The deputy director of the Center of Excellence for Emerging and Zoonotic Animal Diseases outlined the challenges facing efforts to combat viral zoonotic diseases in Africa before a group of health professionals in Kansas City recently.
Dr. Jean Paul Gonzalez spoke to an Aug. 27-28 meeting of One Health Innovations. He focused his talk on biosurveillance strategies for dealing with emerging diseases in Africa. His presentation was based on material prepared jointly by Dr. Gonzalez and by Dr. Juergen Richt, director of CEEZAD.
Dr. Gonzalez outlined three particular challenges and goals for those attempting to thwart the movement of viral zoonotic diseases both into and out of Africa. Those challenges are: to be part of a global framework; the relative absence of early warning systems, lab networks, capacity-building and health systems; and individual national characteristics that can modulate preparedness and response.
Specifically, he underscored the need for early point-of-need detection, involving PCR detection platforms. To that end, he acquainted attendees with ongoing efforts at CEEZAD to perfect and market a portable PCR detection platform capable of producing results within one hour.
He also discussed the need for broader access to a portable RNA and DNA sequencing device improving sample-to-answer times.
Among specific outbreaks discussed by Dr. Gonzalez were:
*The 2014 emergence of Ebola virus in Guinea and Sierra Leone in West Africa. He noted that hundreds of cases presented in those countries and also in the Democratic Republic of Congo, many in regions where times required to reach a health facility were measured in hours rather than minutes.
*The 2015 emergence in Nigeria and subsequent spread of Avian influenza. He noted that the World Health Organization has found that various influenza subtypes continue to be detected in birds in Africa, Europe and Asia, some containing the potential to cause disease in humans.
*The challenges posed by recent outbreaks in Africa of Rift Valley Fever virus, monkeypox, Crimean Congo hemorrhagic fever virus, anthrax and Brucella.
*The potential risk of a pandemic incident involving a disease emerging from Africa, and the need for increased transborder protection measures.
---
July 24, 2017
CEEZAD Conducts Annual Summer Training Program at KSU
Ten students in veterinary medicine and various areas of infectious disease research took part in the 2017 BSL-3 Training / Transboundary Animal Diseases Summer Program sponsored by the Center of Excellence For Emerging and Zoonotic Animal Diseases (CEEZAD) June 12-21. The program is funded by the Department of Homeland Security, Science and Technology Directorate.
The Summer Program is an annual exercise in which CEEZAD gathers experts in the fields of biosecurity, pathobiology, virology, high-containment research and related fields in order to prepare promising students who are interested in infectious animal disease research. The sessions took place at the Biosecurity Research Institute at Kansas State University. The program also featured visits to various businesses within the Kansas City Animal Health Corridor.
Students cite preparing for a career working with infectious agents and zoonotic diseases as major reasons for participating in the CEEZAD program.
Here are brief biographical sketches of the student participants:
Christal Clements (DVM, BS, Animal Sciences, Tuskegee University)
• Current program: Combined Clinical Microbiology Residency/PhD student, Washington State University
• Research: Anaplasma phagocytophilum
Jim Duehr (BA, Biological Sciences, The College at the University of Chicago)
• Current program: PhD student, Microbiology, Icahn School of Medicine at Mount Sinai;
• Research: Generation of novel antibody reagents against Hanta- and Ebolaviruses
• Goals: "I want to do a post-doc, probably in high-containment research."
Melissa Dulcey (DVM, Washington State University; BS, Biology, Animal Science, University of Nevada)
• Current program: PhD student, Public Health, One Health Concentration, University of Florida
• Research: Bacterial pathogenesis – Shigella and Chlamydia
Michael Fink (DVM, BA, Communication and Psychology, University of Missouri)
• Current program: Combined Comparative Medicine Residency/PhD student, Veterinary Pathobiology, University of Missouri
• Research: Comparative ophthalmology: investigation of corneal wound healing in humans, dogs and horses; collaborative BSL-3/ABSL-3 containment studies on models of BSL-3 and BSL3-Ag containment.
Andrew Golnar (BS, Biology, University of Denver; MS Entomology, Texas A&M University)
• Current program: PhD student, Entomology, Texas A&M University
• Research: The impacts of parasite interactions on infectious disease dynamics for vector-borne disease transmission.
Elle Holbrook (BS, Environmental Health, Colorado State University)
• Current program: 2nd year DVM student, Colorado State University
• Research: Involved in a project on arbovirus diagnostics and evolution at CSU Veterinary Diagnostic Laboratory use whole genome sequencing to characterize the epidemiology of vesicular stomatitis virus in Colorado.
• On the Summer Training Institute: "The hands-on containment training…will make me more comfortable in any future positions I have."
Joshua Lorbach (DVM, BS, Animal Science, The Ohio State University)
• Current program: Combined Veterinary Pathology Residency (Anatomic)/PhD student, The Ohio State University
• Research: Influenza A virus surveillance and epidemiology at the human-animal interface, including swine and avian species; and mouse models of influenza A virus disease.
• On the Summer Training Institute: "It was an interesting opportunity for us to train and learn about bio-security."
Alexandra Medley (DVM, The Ohio State University; BA Music, Voice, Oberlin College Conservatory)
• Current program: MPH student, The Ohio State University
• Research: HPAI wild bird surveillance evaluation (USDA CEAH); rabies projects in Ethiopia, Haiti, and Tajikistan
• On veterinary training: "Veterinarians are the most collaborative people…the most supportive."
Joseph Modarelli (BS, Biomedical Science, Texas A&M University)
• Current program: PhD student, Genetics, Texas A&M University
• Research: (1) Development and application of a canine real-time PCR assay for diagnostic detection of tick-borne pathogens; (2) Surveillance for tick-borne pathogens using multiplex qPCR in brown dog ticks
MaRyka Smith
• Current program: Undergraduate student, Animal Sciences and Industry, Kansas State University; KSU College of Veterinary Medicine Early Admissions Scholar Fall 2018
• Research (Undergraduate Research Assistant): investigation of how Rift Valley Fever virus damages ruminant kidneys: Development of a Silver Methenamine Masson Trichrome (SMMT) stain for use in sheep kidneys.
• On the Summer Training Institute: "I'd never been formally trained in how to work in a bio-safety cabinet, so having he Bio Security Research Institute officers giving us tips and hints was the biggest thing I'll be taking away."
The students had the opportunity to train for one week at the Biosecurity Research Institute on operational techniques used in BSL-3 and BSL-3 Ag settings.
Among invited speakers contributing their expertise to the program were:
Dr. Alfonso Torres, Cornell University; Dr. Young Lyoo, Konkuk University, Seoul, South Korea; Dr. Keith Hamilton, Kansas State University; Cheryl Doerr, Kansas State University; Dr. Chris Detter, MRI Global; Dr. Alan Young, South Dakota State University, Medgene Labs; Dr. Byron Rippke, USDA Center for Veterinary Biologics; Dr. Jonathan Arzt, Plum Island Animal Disease Center; and Dr. Emmie DeWit, NIH, Rocky Mountain Laboratories.
In addition to valuing the BSL-3 training received, students report networking opportunities with invited speakers and other students participants to be valuable experiences from the program.
---
July 21, 2017
Researcher Undertakes Second Summer of Work on Nanoparticles
It's been a busy and productive year for a Mississippi Valley State University researcher involved with the Center of Excellence For Emerging and Zoonotic Diseases (CEEZAD).
Dr. Matthewos Eshete, an associate professor of chemistry at Mississippi Valley State, is spending this summer right back where he was last year, working in the lab of Dr. Seong-O Choi and Dr. Santosh Aryal at Kansas State University. He is continuing his researcher into the binding interactions between proteins and biodegradable nanoparticles via a follow-up award to work he was involved with last summer using a Department of Homeland Security grant. CEEZAD sponsored Eshete's work both summers through its Minority Serving Institution program.
Biodegradable nanoparticles are polymers containing great potential in developing therapeutic molecules such as vaccines and drugs to target cells. A nanoparticle is defined as being between one billionth of a meter and 10 millionths of a meter in size. The study of nanoparticles is playing a major role in the advancement of modern medicine because their interaction with proteins is consequential for drug delivery and the immune system.
Following his experience last summer, Dr. Eshete, who is a chemistry professor at MVSU, returned to his classroom where he was able to apply the lessons learned during that summer work. He also presented findings from his research to the Mississippi Academy of Science in February, and to the 2nd Global Nanotechnology Conference in Las Vegas in December.
"It was a good review," he said of his published finding, which is titled, "Interaction of Immune System Protein With Pegylated and Unpegylated Polymeric Nanoparticles." In addition to Dr. Eshete, the co-authors include Kayla Bailey, an MVSU student who joined him during his 2016 summer research, Dr. Choi, Dr. Aryal, and Tuyen Nguyen. It has been accepted for publication in Volume 6 of Advances in Nanoparticles, a peer-reviewed publication.
This summer at KSU, Dr. Eshete is expanding the work he did last summer, trying to test the efficacy of different modifications. The hope is that one or more of the modifications will hone scientists' abilities to deliver drug to the affected tissue or cell in the body." At present, one of the limitations of both drug-delivery and vaccinology-related research is the precision with which the affected tissue or cells are targeted.
Dr. Eshete intends to continue his research when he returns to MVSU in the fall. Moreover He has recruited two students to work on the project with him. He hopes that in addition to answering some of the scientific question, the research project will help rekindle students' interest in science and technology and prepare them for 21st century work force.
---
June 28, 2017
Current Status Report
The current status report is a weekly update on the status of all ongoing or recently resolved zoonotic disease outbreaks in the world. It is compiled by CEEZAD from information made available by the World Organization For Animal Health and other entities, and is organized first by major world region, then by disease, and finally by nation. Find it under world news on the CEEZAD website.
---
June 23, 2017
CEEZAD Co-Sponsors Conference for Rural Veterinary Practitioners
An inaugural event in Manhattan, Kansas, has helped educate rural veterinarians on how to respond and work together in the event of a potential transboundary emergency situation.
Held June 4 at the Hilton Garden Inn, the Rural Veterinary Practitioner Conference was sponsored by the U.S. Department of Agriculture with collaboration from the Beef Cattle Institute, Center of Excellence for Emerging and Zoonotic Animal Diseases, National Agriculture Biosecurity Center (NABC), College of Veterinary Medicine at Kansas State University and the Kansas Department of Agriculture.
The conference's theme was "Preparing for Disease Challenges" and featured a variety of speakers such as Dr. Justin Smith, Kansas' animal health commissioner. He has responsibility for directing the statewide response outbreaks of emerging or transboundary disease(s). He noted that Kansas is particularly vulnerable, in part, due to the annual shipment of more than 4.5 million head of cattle into the state (not counting cattle shipped purely for purposes of slaughter).
Dr. Smith said contingency plans in Kansas are based on the possible outbreak of foot and mouth disease, as it represents a worst-case scenario. He said, "If we can stop that, we can stop anything."
Dr. Smith explained the first element of such contingency plans is to stop movement of the animal, which is a key element in controlling the spread of any potential outbreak. He emphasized how veterinarians in Kansas would play key roles in the event of any such outbreak since the state's full-time manpower is sufficient to cope with the needs in an emergency.
Dr. Smith said the state response would involve a permitting process, but added that the state does not want any of its plans to damage the ability of farmers and ranchers to participate in the market.
"We want to make sure we can move product as soon as possible," Dr. Smith said. "The issue is doing it at the speed of commerce."
Dr. Ken Burton, director of project coordination for the Biosecurity Research Institute at Kansas State University and program director for the NABC, noted that with about 320,000 viruses capable of infecting mammals, potential concerns are abundant. He pointed out the nation's agricultural sector is responsible for about 1 in 10 jobs, contributing $835 billion to the nation's gross domestic product. With that level of activity, Dr. Burton said it's easy to understand why the job of protecting the nation's animal food supply from potential transboundary and emerging threats is so vital.
Other Kansas State University animal health experts spoke at the conference including Dr. Natalia Cernichiaro, assistant professor of diagnostic medicine and pathobiology, who discussed the use of data to investigate outbreaks. Dr. Mike Sanderson, a professor in the same department, outlined the Secure Beef Supply program.
Dr. Mike Miesner, clinical associate professor and section head of Livestock Services discussed common diseases that can look like more serious trans-boundary diseases. Professor emeritus Dr. Jerome Nietfeld reviewed differential diagnoses of transboundary diseases, and Dr. Lina Mur, research assistant professor in infectious diseases epidemiology, gave an overview of the global movement of transboundary animal diseases.
Dr. Gregg Hanzlicek, assistant professor and director of Production Animal Field Investigations, spoke about disease trends as determined by diagnostic submissions to the Kansas State Veterinary Diagnostic Laboratory. Winding up the conference was Dr. Bob Larson, professor of production medicine, who covered clinical diagnostic interpretation.
---
June 21, 2017
Scientists Learn History of 1918 Spanish Flu at Ft. Riley
By Season Osterfeld | 1ST INF. DIV. POST
More than 25 scientists from around the globe visited Fort Riley May 10 to hear the history of the 1918 Spanish Flu outbreak at the installation and tour the museums.
The scientists were in Manhattan, Kansas, May 7 to 10 for the 8th In­ternational Conference on Emerging Zoonosis hosted by staff of Kansas State University. The conference is held every three years and consists of an interdisciplinary forum of physi­cians, veterinarians, epidemiologists, immunologists, virologists, microbi­ologists, public health experts and oth­ers. During the event, the transmission of infectious diseases from animals to humans and the economic impact of transboundary diseases were discussion topics.
With the assistance of retired Lt. Col. Arthur DeGroat, director of mili­tary affairs at Kansas State University, and Capt. Jamie Pecha, 1st Infantry Division preventive medicine officer, the international scientists received the history of the H1N1 Influenza, or Spanish Flu, that struck Fort Riley and spread across the world in 1918.
Fort Riley is believed to be the ori­gin of the world-wide epidemic that killed millions, said Robert Smith, di­rector of the museum division at Fort Riley.
"It was probably the greatest pan­demic the world has ever seen," he said. "They (researchers) think it killed be­tween 2 and 4 percent of the world's population. It was even greater than the bubonic plague back in the 14th century."
Over lunch at Demon Dining Fa­cility, Smith presented the history of the Spanish Flu at Fort Riley, as well as background on the installation and liv­ing conditions of Soldiers at that time. With a smirk, Smith told the scientists that patient zero was an Army cook named Albert Gitchell.
"They thought it mutated from pigs and then infected some Soldiers, some draftees, from Pascal County, Kansas, and they came here to train at Fort Riley and then the first recorded flu case here was a cook of all people," he said.
Stephanie Hober, grant specialist, Kansas State University Center of Ex­cellence for Emerging and Zoonotic Animal Diseases, said the tour and his­tory were enjoyable and gave the group local background information on an epidemic several have studied.
"They're getting to see the histori­cal significance of Fort Riley in the outbreak of the Spanish Flu and the impact it had on the surrounding area here in the time it happened and the advances they've made since that time," she said.
Understanding the history of the 1918 Spanish Flu and how it spread through a military installation, across the nation and internationally helps scientists develop a larger picture on how viruses and diseases transform into pandemics and on to epidemics, said conference co-host Dr. Jürgen Richt, from Kansas State University's Center of Excellence for Emerging and Zoonotic Animal Diseases.
"It's history and it's very good that Fort Riley is a historic place and has a historian who is very able to describe well the history of how from Fort Riley these disease evolved and causes mil­lions and millions of deaths," Richt said. "It's very important to have this historical perspective."
Richt said the conference gets the scientists and experts communicating across disciplines when they normally would not. They can exchange information and work together to understand, treat and prevent diseases that travel between humans and animals.
"We have to bring these people together, they often don't speak," he said. "The medical doctors don't speak with the veterinarians and vice versa and we can solve these problems so far. These zoonosis can become epidemics … We have to understand, not only from the human side, but also what's going on in the animal reservoirs, and only then can we have a clear picture of what the risks are for these diseases to spread and come to our shores and what we need to stockpile now, like (Middle East Respi­ratory Syndrome) vaccines … These are the kinds of ques­tions we have to address and that's why we bring together epidemiologists, virologists, bacteriologists and so on."
---
June 15, 2017
KSU President Myers Visits CEEZAD
Kansas State University President Richard Myers met June 13 with members of the Center of Excellence for Emerging and Zoonotic Animal Diseases (CEEZAD) staff for a presentation on the Center's operations.
Juergen Richt, the Regents Distinguished Professor at Kansas State University and CEEZAD director, delivered an approximately half-hour presentation outlining CEEZAD's history and mission. CEEZAD is a Department of Homeland Security Center of Excellence

established at Kansas State University in 2010 to help protect the nation's agricultural and public health sectors against high-consequence foreign animal, emerging and zoonotic disease threats.
Also taking part in the presentation, which included a brief discussion on CEEZAD's role going forward, were Dr. Tammy Beckham, Dean of the College of Veterinary Medicine at KSU, and Dr. Derek Mosier, Interim Head of the Department of Diagnostic Medicine and Pathobiology at KSU. In addition to Dr. Richt, CEEZAD staff members and consultants in attendance were Dr. Jean-Paul Gonzalez, CEEZAD's Deputy Director; Dr. Igor Morozov, Dr. Jessica Green, Stephanie Hober and Bill Felber.
---
April 20, 2017
BSL3 Safety Program for Engineering, Non-Medical Students
Enrollment is now open for a new CEEZAD-sponsored summer program designed to acquaint students in engineering and other non-medical fields with support careers at high containment facilities such as at the National Bio and Agro-Defense Facility, or NBAF, currently under construction in Manhattan, Kan.
The one-week program includes hands-on and classroom training, as well as invited guest speakers addressing topics including Risk Assessment, Facility Planning and Design, Structural and Containment Equipment, Information Systems, and Physical Security. An end-of-program group project will synthesize material learned during the week.
The application deadline is 5 p.m. CST April 24. Class size is limited to 6 students, and applicants must be current enrollees as a full-time undergraduate (junior or senior) or graduate student at a Kansas college or university.
Applicants must be U.S. citizens and must have a cumulative GPA of 3.3 or higher on a 4.0 scale. Use the link below to apply.
http://ceezad.org/education/workforce_development/summer-program-engineering.html
---
March 16, 2017
CEEZAD Executive Take Part in "Grands Témoins" Conference on Ebola in Zaire
The deputy director of the Center of Excellence for Emerging and Zoonotic Animal Diseases (CEEZAD) took part in an international conference on "Eco-health and disease emergence" held March 2-3 at the University of Kinshasha, in the Democratic Republic of Congo.
Dr. J.P. Gonzalez was one of several "grands témoins" (great witnesses) at the medical science conference, which attracted about 200 participants. The term 'grands témoins' refers to expert attendees chosen for the important role they play in the development of public health systems and processes in developing nations.
He was one of five scientists invited, and was chosen due to his expertise in the understanding of disease emergence, preparedness and control.
Dr. Gonzalez' role involved giving presentations as well as mentoring sessions with students and post-doctoral attendees. He also presented sessions on publishing in scientific manuscripts and journals, and on granstsmanship.
He said he came away from the conference with a sense that progress was being made in broadening the understanding of the dangers posed by Ebola and other hemorrhagic or highly infectious viral diseases. "I had the opportunity to discuss and mentor master students and doctoral students and I was impressed by the quality of their work and projects, their engagement, their knowledge of field work," he said. "Also I was able to identify health priorities – for example, zoonosis -- of interest for future research of interest for CEEZAD."
Dr. Gonzalez said he and his fellow "grands témoins" sensed gains in how the young scientist attendees understand the methodology they develop, and also in how they will be able to use the most advanced technologies - when available - to produce knowledge in science. "Also we were impressed by their understanding of biotechnology, biostatistics and the use of spatial epidemiology – for example, geographical information systems," he said.
According to the World Health Organization, the Ebola virus disease (EVD), formerly known as Ebola fever, is a severe, often fatal illness in humans. First reported in 1976 in central Africa (On the edge of the Ebola river, Democratic Republic of Congo), the virus is transmitted to people from wild animals and spreads in the human population through human-to-human transmission. The average EVD case fatality rate is above 50 percent. The most recent outbreak in West Africa has involved major urban as well as rural areas.
Throughout the two-day meeting, Dr. Gonzalez said the main messages were:
The essential nature of fieldwork as a pre-requisite to research.
The importance of exchanges, with the population at risks, through community counseling and community participation. The necessity for always questioning previous findings.
The immense progress of knowledge made possible by trans-disciplinary research projects.
Gonzalez said that in order to understand why infectious diseases emerge, it is important to focus research on that question during the period when there is no epidemic activity. This enables scientists to see which variables are critical to sparking an outbreak. "When an outbreak/epidemic is going on, it is too late for research and quite impossible to understand the fundamentals of emergence," he said. "Focusing and favoring research during the inter-epidemic period encourages the reaching of a consensus among all participants."
He emphasized that some findings would be valuable to non-scientists as well as to scientists. Among those was the need for an increased understanding that everything - at least in terms of health - is interconnected. "That means any action on one of the actors of the health system – of natural and/or anthropic origin -- can be beneficial or disastrous for the pathogen dynamic , whether in the form of a disease, outbreak or pandemic," he said.
With specific reference to Ebola fever, Dr. Gonzalez noted that people in central Africa, where it is prevalent, have a great knowledge of its intrinsic risk, having witnessed sporadic cases and outbreaks for decades. "But they are lacking knowledge to control and respond properly and efficiently," he said, adding, "this what we are doing actively now in central and west Africa: Community counseling, and community participation."
With respect to both Ebola fever and other highly infectious diseases, Americans – both civilian and non-civilian – need to understand the importance of not putting themselves at risk.
---
March 10, 2017
Mississippi Honors Kayla Bailey for Work at CEEZAD
Scientific experts in Mississippi have honored an undergraduate student from Mississippi Valley State University for work she conducted during a CEEZAD summer research project at Kansas State University in 2016.
Kayla Bailey's project was recognized by the Mississippi Academy of Sciences, which selected it as one of the top 10 in Mississippi. For that achievement, Bailey was awarded an honorable mention and certificate of achievement as well as one year free membership for the Academy.
Bailey's project involved an examination of the binding interactions between proteins and biodegradeable nanoparticles. She did the work as part of a faculty-student research team with Dr. Matthewos Eshete, a professor at Mississippi Valley State. They worked in the lab of Dr. Seong-O Choi, part of the Nanotechnology Innovation Center of Kansas State (NICKS). CEEZAD hosted the team, whose research was sponsored by the Department of Homeland Security.
Beth White, education project manager for Oak Ridge Associated Universities, which manages DHS education programs, said Bailey's work "speaks to strong collaboration" between Mississippi Valley State researchers and those at CEEZAD and Kansas State.
---
March 3, 2017
Biosecurity Research Institute Accepting Applications for Transboundary Animal Disease Workforce Development Program
The Biosecurity Research Institute (BRI) is accepting applications for five research fellowship positions in the Transboundary Animal Disease Workforce Development program. The fellowship is designed to foster the de­velopment of research scientists to safely plan and execute research on transboundary animal diseases (TAD) in BSL-3, BSL-3Ag, and BSL-4 environments. This opportunity will leverage the expertise and resources of the BRI and the National Emerging Infectious Diseases Laboratory (NEIDL) to train next generation PhD, DVM, and post-doctoral researchers to work in high and maximum-containment environments on TADs.
To see the complete application requirements and details, please visit: www.bri.k-state.edu/education/TADFellowship.html
Complete application materials must be received by 11:59 p.m. central, March 31, 2017.
---
February 16, 2017
Gonzalez Named CEEZAD's Deputy Director
Dr. Jean-Paul J. Gonzalez has been named Deputy Director of the Center of Excellence for Emerging and Zoonotic Animal Diseases (CEEZAD).
Announcement of Dr. Gonzalez' appointment, which is effective immediately, was made by Dr. Juergen Richt, the Regents Distinguished Professor at Kansas State University and Director of CEEZAD. Based at Kansas State University, CEEZAD is a Department of Homeland Security Center of Excellence specializing in prevention of emerging, zoonotic and transboundary threats to U. S. agricultural systems.
"I am extremely happy that Dr. Gonzalez has agreed to join our staff as deputy director," said Dr. Richt in announcing the appointment. He called Dr. Gonzalez "a world-recognized authority on the study of emerging and zoonotic threats to animals and humans."
"I am looking forward to actively participating in the challenging task chosen by CEEZAD of developing advanced diagnostic, vaccine and biosurveillance strategies using cutting-edge technology with an expected global impact on pandemic zoonotic risks," said Dr. Gonzalez.
Dr. Gonzalez comes to CEEZAD following a lengthy career that included a recent period as science advisor for Health For Development, an international entity committed to extending accessibility to health care to under-served regions. Based in Washington and Paris, he specialized in development of advanced biosurveillance tools and strategies. Prior to that he was a senior staff scientist specializing in emerging diseases and biosecurity for Metabiota Inc., headquartered in San Francisco.
During a more than three-decade long academic and professional research career, he has worked for entities in Africa, Europe, Central and South America, Asia and the United States. His experience includes assignments with the French Ministry of Foreign and European Affairs, the Government of the Gabon Republic, the French Research Institute for Development and the Bordeaux Regional University Hospital. His principal focus has been on the fundamentals of disease emergence, viral disease eco-epidemiology, and biosurveillance. He has worked for the Centers For Disease Control and Prevention, and as a visiting professor at Yale's Arbovirus Research Unit.
A graduate of Bordeaux University's Medical School, he has also worked for the Pasteur Institute International Network, based in Paris, France. He earned a doctorate in viral ecology and molecular biology from Clermont-Ferrand University in France. He has published more than 300 peer-reviewed scientific manuscripts, books and book chapters.
---
January 18, 2017
CEEZAD Grants Approach $5 Million During 2016
The Center of Excellence for Emerging and Zoonotic Animal Diseases (CEEZAD) (www.ceezad.org) received nearly $5 million in extramural funding during calendar year 2016. That represented a 34 percent increase from 2015, when the Center received about $3.65 million in research grants.
CEEZAD, based at Kansas State University, is one of more than a dozen Department of Homeland Security Centers of Excellence conducting research designed to enhance the nation's resilience and security. CEEZAD's particular focus is on emerging, transboundary and zoonotic disease threats to U.S. agricultural systems and food-supply.
"We are honored to be entrusted with these projects, which are important parts of CEEZAD's ongoing efforts to enhance the nation's resilience and security," said Dr. Juergen Richt, the Regents Distinguished Professor at Kansas State University and director of CEEZAD. "This research plays a vital role in enhancing the security of the nation's animal population and food supply systems." He vowed that CEEZAD will continue to emphasize its "rigorous commitment to critical research in the areas of emerging, transboundary and zoonotic threats."
During 2016, the largest CEEZAD grants received were a $1.2 million grant from the Kansas Bioscience Authority to promote Bioscience Research and Development (R&D) in Kansas, a $1.1 million grant from the Defense Threat Reduction Agency (DTRA) in collaboration with Newlink Inc. (Ames, IA) to determine the safety of an efficacious Ebola vaccine (rVSV-ZEBOV) for domestic livestock, and a $1 million grant from the State of Kansas, mainly focusing on National Bio and Agro-defense Facility (NBAF) transition work.
Here is a list of other 2016 grant projects awarded:
| | | |
| --- | --- | --- |
| Sponsor | Title | Amount |
| DHS | Cooperative Agreement for the Center of Excellence for Emerging and Zoonotic Animal Diseases | $700,000 |
| National Pork Board | Collaborative Research Program for Foreign Animal Diseases of Swine | $263,875 |
| USDA-NIFA | Enhancing rural practitioner aptitude for endemic, transboundary and emerging diseases of production animals | $249,845 |
| St. Jude Children's Hospital/NIH | Swine influenza syndromic surveillance and research | $150,936 |
| USDA-ARS | Molecular analytical methods development to support arbovirus research | $125,000 |
| USDA-ARS | Completion of the evaluation of Rift Valley Fever diagnostic tests for use in a DIVA controlled strategy | $80,025 |
The largest single grant received during calendar year 2015 was a $1.7 million DHS award for ongoing research to protect the U.S. agricultural systems from emerging, zoonotic and transboundary animal diseases.