2014 World New
Can We Stop Ebola?
October 27,2014
Can we stop the spread of the Ebola virus within the next year or will this virus become a global scourge for decades to come? At the present moment, no one knows the answer to that question. The virus appears to have been contained in both Senegal and Nigeria through impressive action, especially by national governments, nongovernmental organizations and many brave doctors and nurses. However, the situation in Liberia, Sierra Leone and Guinea continues to be very serious indeed, despite the impressive efforts of Medecins Sans Frontieres (Doctors Without Frontiers) and a rapidly expanding international effort to tackle the virus.
With approximately 5,000 reported deaths in West Africa thus far, Ebola appears to be of minimal consequence besides the millions dying throughout the world from malaria, tuberculosis, HIV/Aids and other diseases. However, with more than 10,000 cases expected each week for the next few months and a fatality rate of 50% to 70% the present situation is far more serious than simply the reality that a few thousand people in West Africa have died in agony from a disease whose rapid emergence was unexpected by everyone except a few public health specialists.
Now a surfeit of information and policy proposals have emerged. Many academic journals, including Nature, Science, The Lancet and The New England Journal of Medicine, have made their coverage of Ebola free of charge, available to anyone with a computer and an internet connection. Certain facts have emerged, at times disputed, but largely agreed.
First, the international community has been slow to act in part because the spread of Ebola had been confined to Africa for the past several decades. Second, the absence of a tested and trusted vaccine available on an industrial scale has meant that difficult decisions have to be made now about whether to treat a few individual patients with untested vaccines and the serum of those who have survived Ebola. Third, the spread of the virus into urban areas in West Africa with weak public health surveillance and treatment has placed great stress on a few key individuals who have not been given the resources to tackle what has already become an endemic with sporadic international spread.
There is much confusion about whether or not Ebola spreads easily. On the one hand, those who are not showing symptoms of the disease do not appear to transmit it. Even if a person has a temperature and fatigue that characterize the initial phase of Ebola, more than a handshake appears to be necessary to transmit the disease from such a person with early symptoms to another person. Furthermore, there is no evidence of aerosol transmission from one individual to another, although experimental animals could be infected by aerosol exposure under laboratory conditions. The greater the viral load of the person infected with Ebola and the weaker the immune system of the person being exposed to the virus, the more likely transmission is to occur. The disease can be transmitted by blood, saliva, sweat, tears, vomit, stools and other bodily fluids easily encountered by health care workers. However, the relative risks of transmission from different sources are not clear. Surprisingly, of the 375 health workers that according to the World Health Organization (WHO) have been infected by the virus as of 23 September, the 164 who have survived are often not clear on how they contracted Ebola. For a balanced reflection on how transmission occurs and how to prevent it, see the article by Jon Cohen, "When Ebola protection fails," Science, 3 October 2014, Vol. 346, no. 6205, pp. 17-18, doi: 10.1126/ science. 346.6205.17.
The general belief is that if you keep a two-meter distance from another person and protect your mucosal membranes by a face mask (preferably a N95 mask) you are unlikely to acquire the virus. However, if someone with a high viral load of the virus sneezes at you droplets of the virus and your mucosal membranes and eyes are not properly protected, infection is possible; however, this would not be a regular transmission route. Because corpses have very high viral levels, burial teams and family members are at a particularly high risk of acquiring Ebola, especially with the African funeral rites which encourage close contact with the corpse—a practice that is now being tackled by extensive education programs.
David L. Heymann, Professor of Infectious Diseases and Epidemiology at the London School of Tropical Medicine and Hygiene, as well as Head of the Centre on Global Health Security at Chatham House, London UK, has set out in detail the necessity of "innovative and intensified patient isolation, contact tracing and community empowerment." In tackling an earlier outbreak of Ebola in what was then Zaire, now the Democratic Republic of Congo, a three-pronged strategy was implemented successfully: "First, patients were identified and isolated, and protective clothing was provided to health workers. Second, contacts of all patients with Ebola were monitored, and their temperature taken twice a day for three weeks. Those with fever were isolated until diagnoses could be confirmed and those with Ebola were hospitalized. Third, individuals were educated to protect themselves and their families" ("Ebola: learn from the past", Nature 514, pp. 299-300, 16 October 2014. doi: 10.1038/514299a). Unfortunately, this type of comprehensive health care was far easier to achieve in the rural area where Ebola first occurred when a person became infected (possibly from the blood of a game animal butchered for food) than in the tightly packed slums of Monrovia, Liberia.
Important work in confronting Ebola has been launched by the Institut Pasteur, a not-for-profit foundation with its headquarters in Paris which has created 32 Institute Pasteur Centres in 25 nations. From September 10th to 13th many "Pasteurians" met in Paris with the objective of paving the way "for research on Global Health and One Health and to stimulate, catalyse, and support collaborations between the network's diverse group of institutes." (See Audrey Ceschia, "The Institut Pasteur network: a crucial partner against Ebola", The Lancet, Vol. 384, Issue 9950, pp. 1239-1240, 4 October 2014, doi: 10.1016/S0140-6736(14)61694-9). The focus there, as recommended by Professor Heymann, was on "diagnostic support, epidemiological surveillance, case management [and] capacity building to support and train local staff. . ." Clearly, a One Health perspective will be essential to ameliorate a very dangerous virus that has emerged from complex human and animal interaction in both rural and urban environments.
It might be possible to stop the spread of Ebola within the next 12 months, but it is going to take a great deal of imaginative policy formulation and implementation, from many international organizations, national governments, non-governmental organizations and local communities-and much human courage, as well as an extensive financial commitment.
---
Virus Kills Millions of American Pigs, Pushing Up Pork Prices
June 6,2014
A virus that has wiped out as many as seven million pigs in the United States during the past year is pushing the price of pork to record highs and contributing to rising overall meat costs.
Porcine epidemic diarrhea virus, or PEDv, largely escaped public attention until recently, but the National Pork Producers Council (NPPC) estimates it has already killed 10 percent of the country's pigs. Other estimates, including those of the U.S. Department of Agriculture, are lower, with losses projected in the 5 to 7 percent range.
The virus is highly unlikely to pose a direct threat to humans, according to health experts. But across the United States, individual farmers have had to deal with thousands of sick and dying baby pigs, an impact that Howard Hill, president of the NPPC, has described as "heartbreaking."
Read More at National Geographic
---
CEEZAD One Health Bulletin #4: The Spread of Middle East Respiratory Syndrome Coronavirus (MERS-CoV)
May 20,2014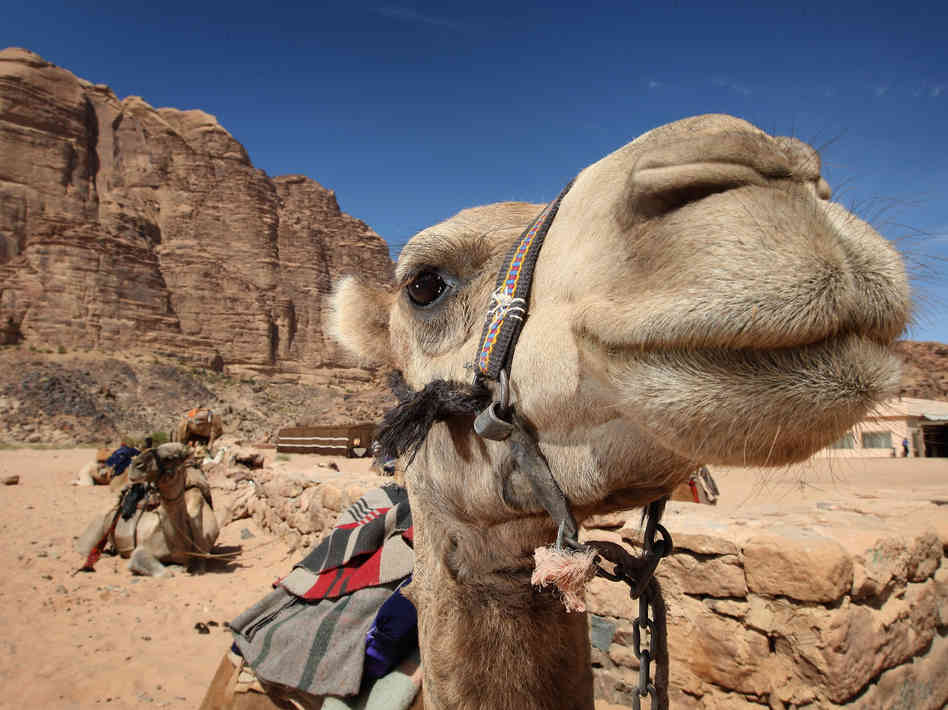 Since the emergence of the first known case of MERS-CoV in a human in Jordan in April 2012, as noted in the CEEZAD One Health Bulletin #2 below, this RNA virus has puzzled virologists, epidemiologists and public health officials. What is the source of the virus? How does the virus spread? Does this virus have pandemic potential? The answer to each of these three questions is still much debated, but understanding of the virus is increasing on a daily basis because of extensive international surveillance, monitoring, laboratory investigation and public health care. However, MERS-CoV has now been found in humans in 14 countries-9 in the Middle East, as well as Greece, Malaysia, the Netherlands, Philippines and the USA, as visitors to the Middle East have contacted the virus and returned to their home countries. With more than 600 confirmed laboratory cases of MERS-CoV, and a death rate of approximately 30%, it should be noted that 514 of these cases and 160 deaths have been in Saudi Arabia.
What is the source of the virus?
Present evidence indicates that the source of the virus for humans is camels, but it is not yet clear how camels have themselves contacted the virus, as well as what has caused the appearance of the virus at this time.
How does the virus spread?
This virus can spread from camels to people, but it is not sustained from human to human. However, it does appear that a number of health personnel in Saudi Arabia are acquiring the virus from patients, often with underlying health conditions who have contacted MERS-CoV. The considerable effectiveness in mitigating and controlling the virus outside of Saudi Arabia suggests that weak infection control within Saudi Arabia is a possible contributory factor to the spread of the virus. A One Health perspective is essential in the search to understand the interaction between human, animal and environmental factors for the emergence and continued transmission of this virus to humans.
Does this virus have pandemic potential?
On May 14, 2014, for the fifth time in less than two years, the International Health Regulations (IHR) Emergency Committee Concerning MERS-CoV met. They concluded that "based on current information . . . the seriousness of the situation had increased in terms of public health impact, but that there is no evidence of sustained human-to-human transmission. As a result of their deliberations, the Committee concluded that the conditions for a Public Health Emergency of International Concern (PHEIC) have not yet been met" (See WHO website on MERS-CoV).
This assessment looks to be balanced and accurate; however, as the Muslim pilgrimage season to Mecca in Saudi Arabia approaches, one moderator for ProMed Digest, Vol 23, Issue 34 has reported on May 14th a personal view that: "This moderator is concerned about what may happen in the coming months with the increase in pilgrims to Saudi Arabia if the increased transmission of the MERS-CoV continues in the Arabian Peninsula. . . . As the pilgrimage peak seasons are coming up, there will be an increase in travel to and from Saudi Arabia, with individuals returning to their home countries, many of which are resource poor and may not have the ability to identify early importations or implement infection control measures. In addition, not all of these individuals reside in major cities in their home countries, so they will be returning to areas with even lesser infrastructures available to address possible cases. Concerns are that the potential for both community and nosocomial spread in these areas is significant. And remembering the evolution of the SARS outbreak, there was a significant increase in transmission associated with the appearance of 'super shedders.'"
This ProMed Digest report continues: "While full details are not presently available, it appears as though there may have been a "super shedder" in the UAE last month (April 2014). In addition, there is already evidence to demonstrate that the requested "self-exclusion" of high risk individuals has not been successful, as a number of the recent importations were in individuals who should have self-excluded. Also, while the genomic studies on the virus have not shown major changes from earlier viruses identified, is there certainty that this rules out the possibility of the virus having made changes that impact on its transmissibility? Until there is sound scientific data on the routes of transmission (especially studying the events of April and May 2014) that confirm there is minimal risk of increased spread outside of the Arabian peninsula, this moderator remains concerned about the upcoming major human migration to and from the Arabian Peninsula. Please note that the above mentioned concerns re: the PHEIC decision today (14 May 2014) are those of this moderator and do not reflect a consensus of the ProMED editors and moderators. - Mod.MPP."
The concerns of this moderator appear to be well-founded. MERS-CoV poses a significant international health risk, both to humans, camels and other animals. It is not a pandemic at this time, but the danger of a pandemic is increasing.
---
Facing up to H7N9 influenza A
March 5, 2014
The lab at Kansas State University College of Veterinary Medicine is developing a vaccine and anti-viral drug to confront the H7N9 influenza A strain. This work by Dr. Juergen Richt, Director of CEEZAD, and his lab staff has been highlighted in a short video of less than two minutes that has been widely shown in quite a few states, and is now available internationally through this CEEZAD website.
Watch the video here: TVeyes
The international experience with H7N9 in both people and animals will be reported regularly on this CEEZAD website.
---
CEEZAD News: Open Paper of the Day
February 25, 2014
The wide-ranging website from publishing house Mary Ann Liebert covering science, technology and medicine has chosen to make an earlier paper from Professor Juergen A. Richt and Dr. Robert E. Kahn their "Open Paper of the Day," available free of charge for approximately one month at the link: online.liebertpub.com/doi/pdfplus/10.1089/vbz.2013.999.ceezad. This study, "The Novel H7N9 Influenza A Virus: Its Present Impact and Indeterminate Future," written in April 2013 was originally published in Vector-Borne and Zoonotic Diseases, Vol 13, No 6, 2013, and remains disturbingly accurate almost a year later.
---
CEEZAD One Health Bulletin #3: The Continuing Danger of the H7N9 Influenza A Virus
February 24, 2014
According to Flutrackers, some 361 persons in China have now been infected with the H7N9 influenza A virus, with 112 deaths; and an indeterminate number of others are still in the hospital with serious infections. Approximately 225 persons have already been infected in the continuing second wave of this virus which began in January 2014. Therefore, it is timely that the wide-ranging website from publishing house Mary Ann Liebert covering science, technology and medicine has chosen to make an earlier paper from Professor Juergen A. Richt and Dr. Robert E. Kahn their "Open Paper of the Day," available free of charge for approximately one month at the link: online.liebertpub.com/doi/pdfplus/10.1089/vbz.2013.999.ceezad
The concluding sentences of their paper, "The Novel H7N9 Influenza A Virus: Its Present Impact and Indeterminate Future," written in April 2013 and published in Vector-Borne and Zoonotic Diseases, Vol 13, No 6, 2013, remain disturbingly accurate almost a year later: "In the case of H7N9, reassortment of several influenza viruses appears to be the basis of this new strain; and several adaptive mutations have already occurred, leading to a partial adaptation to the human environment. This is a very disturbing reality, as this new avian virus seeks not only to survive in avian species but is looking for new opportunities in mammalian and human populations. The outcome of this cross-species interaction with this new H7N9 virus is at present indeterminate. What is determinate-what is conclusively settled-is that an increased commitment to the objectives and implementation of the 'One Health' approach to medicine in general is now more urgent than ever."
As this H7N9 Influenza A virus generally does not cause signs of disease in poultry, but kills some 20-25% of infected humans, surveillance and eradication is proving very difficult, because there is often no indication to humans that specific poultry should not be handled. However, it is important to note that the virus does not pass readily from human to human, even though it does appear to have some ability to cross the species barrier from chickens and ducks to humans.
From February 14th to February 28th, the major city of Guangzhou in southern China has closed its live poultry market-one of the largest in China-in which more than 60,000 birds per day were sold last year. In January, Shanghai in eastern China stopped all live poultry sales for three months. Other disease control measures have included the mass slaughter of chickens and other poultry on both the Chinese mainland and in Hong Kong. However, it is not yet clear whether these disease control measures and advice to the public to cook poultry thoroughly and to practice excellent hygiene (especially careful washing of hands) will be sufficient to stop the further spread of the H7N9 influenza A virus. The President of the Guangdong Poultry Industry Association, Chen Yingfeng, has estimated that throughout China live poultry suppliers are presently losing more than 1 billion yuan ($150 million) per month, following earlier losses of 70 billion yuan ($11 billion) during the last bird flu outbreak in China in April 2012.
For further information, see CIDRAP & Perspective for February 20th and the ABC News Report.
---
Avian Influenza in Cambodia
February 20, 2014
In the third human case of avian influenza this year in Cambodia, the illness of a four-year-old boy was detected by a mobile surveillance team during contact tracing of the second confirmed case. Happily, the boy was immediately admitted to hospital; Tamiflu was administered one day after the detection; and the boy is now in good condition. However, of the 50 confirmed cases of avian influenza in Cambodia since 2005, only 16 persons have survived.
A Joint Press Release from the Kingdom of Cambodia and the World Health Organization (WHO) has noted that the boy had "played [with] and carried [a] dead chicken six days before developing symptoms." Beginning in mid-January some 350 chicken, ducks and geese had died in the village; however, samples taken to the National Veterinary Research Institute (NVRI) by Animal Health Officers had tested negative for H5N1 avian influenza.
The Cambodian Minister of Health, Dr. Mam Dunheng pointed out that: "Avian influenza remains a serious threat to the health of all Cambodians and more so for children who seem to be most vulnerable and are at high risk. . . . Children often care for domestic poultry by feeding them, cleaning pens and gathering eggs . . . [and] they often treat them as pets and . . . like to play where poultry are found. I urge parents and guardians to keep children away from sick or dead poultry and prevent them fro playing with chickens and ducks. Parents and guardians must also make sure children thoroughly wash their hands with soap and water before eating and after any contact with poultry. Hands may carry the virus that cannot be seen by the naked eye. Soap washes away the virus on hands. If children have fast or difficult breathing, their parents should seek medical attention at the nearest health facility and attending physicians must be made aware of any exposure to sick or dead poultry."
In view of the recent outbreaks of avian influenza, a nationwide public health campaign was launched by radio at the end of January. Stress has been placed on keeping poultry away from areas where people live, not eating any sick poultry or poultry found dead, as well as cooking well any poultry that is eaten.
For further information, see: Press Release
---
African swine fever detected in Poland
February 18, 2014
A dead wild boar was found in Poland about 900 metres from the Belarusian border, just as about a month ago an infected dead boar was found in Lithuania, near the Belarusian border. Russia has already banned all pork imports from the European Union (EU); however, the EU Health Commissioner Tonio Borg pointed out that neither of these outbreaks nor one other case of African swine fever occurred on EU territory. At a meeting of EU Agricultural Ministers held in Brussels on February 17th, Borg stressed that "the fact that the three cases which have been found have been on the border with Belarus indicates that this [disease]was imported from the East, so we feel it even more unjust that there should be this ban against the EU when the disease came from outside the EU-indeed from the very country which is imposing this ban."
Although African Swine Fever does not cross the species barrier and is not dangerous to humans, the disease is consistently lethal for both wild boars and farmyard domestic pigs. Not only is the disease a threat to swine health, but the livelihood of many farmers and pork producers and distributors is threatened. Poland's agricultural minister Stanislaw Kalemba estimated that "approximately 5,000 to 6,000 tonnes of our pork products are not crossing the eastern border each day." An attempt is being made at arbitration, but an official complaint to the World Trade Organization (WTO) may be necessary.
For further information, see: thenews.pl
---
CEEZAD One Health Bulletin #2: The Puzzle of Middle East Respiratory Syndrome Coronavirus (MERS-CoV)
February 13, 2014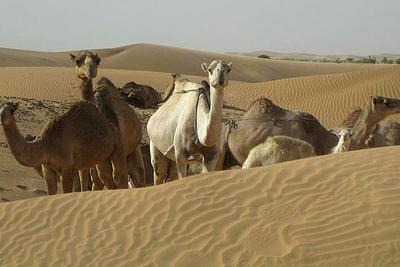 The first known case of MERS-CoV in a human occurred in Jordan in April 2012, although the new virus was not confirmed by laboratory analysis until some months later, as further cases occurred in Saudi Arabia. To date, there have been 182 laboratory-confirmed cases of human infections with 78 deaths; and it is clear that this virus is now a significant threat to both people and animals throughout the Middle East, especially in Saudi Arabia, where 144 people have been infected and 59 have died. Infection occurs especially among men older than 45 who already have underlying chronic disease. Furthermore, there have been small healthcare-associated clusters, which indicate that human-to-human transmission can occur with unprotected exposure. Whether the virus can attain self-sustained transmission is not yet known, nor is the original source.
Research published in The Lancet on 14 December 2013 concluded: "Transmission within Saudi Arabia is consistent with either movement of an animal reservoir, animal products, or movement of infected people. Further definition of the exposures responsible for the sporadic introductions of MERS-CoV into human populations is urgently needed." (See Matthew Cotton, Simon J. Watson, Paul Kellam et al. Lancet 2013. doi:10.1016/S0140-6736(13)61887-5 ). That same Lancet article reflected that because there had been "a substantial period since these viruses shared a common ancestor . . . there might be an intermediary host as the source of human infections" possibly "camels, bats, goats, sheep, dogs, cats, rodents, and others."
In his blog called " Virology Down Under " in the entry for 30 January 2014, Dr. Ian Mackay has summarized research on MERS-CoV antibodies that so far have been found by various investigators in dromedary camels from Saudi Arabia, Oman, the Canary Islands, Jordan, Qatar and United Arab Emirates. In the entry for 2 February 2014, entitled "One Health Initiative is alive and well among Australian influenza specialists," Dr. Mackay reflects that "we still have a lot of data holes to plug in the story of H7N9 and MERS-CoV--both virological and clinical gaps." He has also raised the issue of "whether our own hospital systems enhance the spread of viruses, as they may have done during SARS. Did the West see more of it because of its highly structured intensive care units concentrating cases and funneling infection at healthcare workers, or was it just that less developed nations didn't detect its entry?" Of course, both possibilities could have occurred.
Dutch, Qatari and British scientists have discovered an outbreak of the virus "that involved both camels and humans, but they don't answer the key question of whether camels infected humans or the other way around" (See CIDRAP News and Perspectives, 16 December 2013 ). The complexity of the underlying One Health issues is noted in The Lancet Infectious Diseases February 2014 by Neil Ferguson and Maria Van Kerkhove: "An understanding of the role of animals in the transmission of MERS-CoV is urgently needed to inform control efforts. This virus can spread from person to person, sometimes causing substantial outbreaks, but whether the virus is capable of self-sustained (i.e., epidemic) human-to-human transmission is unknown. If self-sustained transmission in people is not yet underway, intensive control and risk-reduction measures targeting affected animal species and their handlers might eliminate the virus from the human population. Conversely, if zoonotic exposure causes only a small fraction of human infections, then even intensive veterinary control efforts would have little effect on cases in people."
In summary, more than a year after MERS-CoV was first identified neither its source, route of transmission or pandemic potential have been definitively clarified. What is clear is that One Health-oriented unified human, animal and environmental research is now essential.
---
CEEZAD One Health Bulletin #1: Avian Influenza Increases in China
January 31, 2014
The World Health Organization reports that: "Some avian influenza ("Bird Flu") viruses can infect humans and cause disease. These include H5N1, H7N3, H7N7, H7N9 and H9N2. Some of these infections have been very severe and some have resulted in deaths, but many infections have been mild or even subclinical in humans." However, during January 2014 alone there were 110 people infected with the H7N9 virus, of whom 20 have died, while others are still in intensive care. Furthermore, a newly discovered Influenza virus H10N8 has emerged, killing one person and placing another in critical condition, apparently after both persons had been exposed to domestic fowl in a local "wet market." Nevertheless, despite the renewed emergence of various influenza viruses in China, none of these avian influenza viruses have passed in a sustained manner from person to person.
It is true that a family cluster of H7N9 avian influenza cases has just been reported in Zhejiang where both parents and their daughter contracted the disease, after working as vegetable dealers in a wet market. However, the cause of illness may well be the exposure of all three persons to live poultry rather than human-to-human transmission.
WHO advice about how to protect yourself from avian influenza rightly remains unchanged:
"Avoid contact with sick or dead poultry; and keep children away from poultry.
Avoid touching any surfaces that may have been contaminated with poultry feces or blood.
Do not eat raw or undercooked poultry. Cook poultry to internal temperature of 70 C (until meat is not pink in the centre), and do not touch cooked meat with raw meat.
Clean cooking implements that have been in contact with raw meat before re-using.
Wash hands regularly, especially after handling poultry, while cooking and before eating.
Cover your mouth and nose when you cough or sneeze."
"WHO does not recommend any specific measures be applied to travellers at this time. Poultry, poultry products (eggs), and pork can be safely consumed provided they are properly cooked and properly handled during food preparation." However, all travellers to China are being advised to stay away from live poultry, especially in agricultural markets. The danger of a further increase in avian influenza viruses passing from poultry to humans is especially high at this time of year as the Chinese New Year commences, with millions of people and their poultry (dead or alive) moving around the country.
For further information, see the websites of ProMED and WHO International Travel Health Updates
---
First North American Death from H5N1 Avian Influenza (Bird Flu)
January 10, 2014
The death caused by H5N1 Avian Influenza on January 3, 2014 of an Alberta, Canada resident who had recently returned by air from Beijing to Vancouver has been widely reported. Alberta's Chief Medical Officer of Health rightly suggested that this was "a rare and isolated case." Furthermore, Dr. Michael Osterholm, Director of the University of Minnesota's Center for Infectious Disease Research and Policy (CIDRAP) pointed out that "this doesn't fundamentally change the risk picture for H5N1 around the world."
Two cases of H5N1 were reported in China during 2013, both fatal. The World Health Organization (WHO) reports that 384 of the 648 known human cases of H5N1 have been fatal. However, this particular avian influenza virus does not readily pass between humans, although the virus is widely prevalent, perhaps even endemic, in chickens and wild birds in parts of Asia. Anyone visiting China should avoid contact with chickens, ducks, turkeys and wild birds, especially at live animal markets, where numerous animal species and their viruses intermingle.
For further information see CIDRAP news
---