World News
Disclaimer: The opinions, interpretations, conclusions, and recommendations contained herein are those of the respective author(s) and do not reflect the official views or policies of CEEZAD.
---
World News Roundup
October 20, 2017
Namibia: Anthrax
Part of Bwabwata National Park -- where confirmed anthrax cases have killed nearly 110 hippos and 20 buffalo since the start of October 2017 -- has been closed to tourists. "[For the] safety of tourists intending to visit the park, the area in which mortalities are taking place is not open for tourists but is exclusively for wildlife management. However, as a precaution, we urge tourists not to go close to the affected area by any means," said the Environment and Tourism Ministry spokesperson, Romeo Muyunda.

The Ministry of Agriculture, Water and Forestry has also issued an alert to the public and farmers in the surrounding areas of Bwabwata to say the anthrax outbreak has been confirmed.

The destruction of the carcasses has started and will continue where and when practical. Government has also started to procure protective gear for staff members involved in the operation.
Madagascar: Plague
A plague outbreak in Madagascar has killed at least 89 people and 1,032 cases have been reported so far. The government has deployed resources to curb the disease, but many obstacles remain. As plague cases rose last week in Madagascar's capital, many city dwellers panicked. They waited in long lines for antimicrobials at pharmacies and reached through bus windows to buy masks from street vendors. Schools have been canceled, and public gatherings are banned. For the first time, the disease long seen in the country's remote areas is largely concentrated in its two largest cities, Antananarivo and Toamasina.

Global health officials have responded quickly. The WHO, criticized for its slow response to the 2014 Ebola epidemic in West Africa, has released $1.5 million and sent plague specialists and epidemiologists. The Red Cross is sending its first-ever plague treatment center to Madagascar.

On Oct. 11, Madagascar's minister of public health rallied doctors and paramedics in a packed auditorium at the country's main hospital, saying they're not allowed to go on vacation. "Let's be strong, because it's only us. We're at the front, like the military," Mamy Lalatiana Andriamanarivo said. The outbreak could continue until the end of infection season in April 2018, experts warn.

Madagascar has about 400 plague cases per year, or more than half of the world's total, according to a 2016 WHO report. Usually, they are cases of bubonic plague in the rural highlands. Bubonic plague is carried by rats and spread to humans through flea bites. It is fatal about the half the time, if untreated. Most of the cases in the current outbreak are pneumonic plague, a more virulent form that spreads through coughing, sneezing, or spitting and is almost always fatal if untreated. In some cases, it can kill within 24 hours. Like the bubonic form, it can be treated with common antimicrobials if caught in time.

The WHO calls plague a "disease of poverty" caused in part by unsanitary living conditions. Madagascar has a per capita GDP of about USD 400, and national programs to control the disease have been "hampered by operational and management difficulties", according to a report by the European Centre for Disease Prevention and Control. But the airborne pneumonic plague, which accounts for about 75 percent of cases in the current outbreak, makes no class distinctions. "Normally, the people who catch the plague are dirty people who live in poor areas, but in this case we find the well-to-do, the directors, the professors, people in every place in society, catching the disease," said Dr Manitra Rakotoarivony, Madagascar's director of health promotion.
Netherlands: Avian influenza
Dutch poultry farmers, already left reeling by a contaminated egg scandal, were in a new flap Oct. 13 over an outbreak of bird flu, with thousands of hens to be destroyed.

"An outbreak of a variant of H5 bird flu has been detected in a poultry farm in Zeeland province," Economic Affairs Minister Henk Kamp said.

All 42 000 egg-laying hens in the southern Netherlands farm will have to be culled "to stop the disease spreading" in accordance with European regulations, he added in a statement.

"A mild pathogenic variant of H5 can mutate into a very contagious and deadly strain for chickens; therefore in all such cases the animals have to be put down."
Seychelles: Plague
Samples from patients in Seychelles suspected to be ill with pneumonic plague tested negative at a WHO partner laboratory in Paris, France on Oct. 17. The 10 samples were shipped by the Seychelles Ministry of Health and WHO to the collaborating center for Yersinia at the Pasteur Institute to confirm the status of several suspected and one probable case -- a 34-year-old Seychelles national who had returned from Madagascar with plague-like symptoms.

WHO is working with the Seychelles health authorities to reduce the risk of plague spreading from neighboring Madagascar, which faces an unprecedented outbreak that has killed more than 70 people since August 2017. No plague cases have been confirmed in the Seychelles.
A total of 13 people remain admitted in isolation in hospital. The index patient (probable case) is still admitted on the hospital ward and has no symptoms and is stable.
Indonesia: Avian influenza
An outbreak of H5N1 in Bali is confirmed. To date, no additional confirmed cases have been reported. 5 suspected cases were identified and are waiting for laboratory confirmation. A Ministry of Health Rapid Response Team is investigating the outbreak to find additional cases and possible source of infection.
Mauritius: Plague
Plague is gaining ground in the Indian Ocean. While the last report shows 610 cases and 63 deaths in Madagascar [the latest numbers I have seen from Madagascar are 687 and 57 deaths. A man was placed in quarantine in Mauritius because of a suspicion of plague. The patient was admitted on Oct. 16 at Souillac Hospital, a town located in the south of the island.

According to the protocol established in Mauritius, this hospital is empowered to take care of this type of patients. Analyzes have been carried out and the results are expected, says the newspaper L'Express de Maurice. Recall that the countries of the Indian Ocean zone are concerned of the spread of plague that is currently prevalent in Madagascar.

Unlike the Seychelles whose government has decided to suspend its air links with Madagascar, Mauritius or Reunion have decided to call for more vigilance of the first signs of plague in any person returning from this destination.
Nigeria: Monkeypox
The monkeypox virus may have spread to 11 states with 74 suspected cases recorded, Minister of Health, Isaac Adewole, has said. Mr. Adewole made the disclosure in Abuja Oct. 18 when he briefed State House correspondents on the outcome of the meeting of the Federal Executive Council, FEC.

The federal government confirmed that 33 suspected cases of the virus were recorded in 7 states. After samples of the suspected cases were sent for test at a WHO laboratory in Senegal, only 3 cases from Bayelsa tested positive. A few days later, however, an outbreak was reported in Delta state with another nine hospitalizations there.

Monkeypox is a rare viral zoonosis (a virus transmitted to humans from animals) with symptoms in humans similar to those seen in the past in smallpox patients, although less severe.
---
World News Roundup
October 13, 2017
Madagascar: Plague
Concern about an unusually deadly seasonal outbreak of plague has gripped Madagascar. More than 500 people have been sickened and more than 35 have died just since August, according to Madagascar's Ministry of Public Health.
To try to stifle the spread, the government has forbidden public gatherings, including sporting events, and schools have closed for insecticide treatments that kill plague-spreading fleas. People have swarmed pharmacies, desperately seeking face masks and any antibiotics they can get. The WHO announced that it has released $1.5 million in emergency funds and delivered nearly 1.2 million antimicrobial doses to help combat the outbreak.

"This epidemic is our common enemy, we must defeat it," said Henry Laurent Rahajson, Minister of Communication and Relations. He said the government has mobilized all forms of response, coordinating with international relief agencies. "The national plan of action against plague has been adapted to the present situation, with the support of national and international partners."
Plague, caused by the bacterium Yersinia pestis, is endemic to Madagascar and pops up all year-round. But outbreaks can erupt between September to November, with seasonal shifts in rat and flea populations. The disease is spreading not just in rural, agricultural areas; it's also spreading in cities. As of the end of September, the disease had taken hold in 10 cities across the island, including the capital, Antananarivo.
Seychelles: Plague
Health officials in Seychelles have confirmed that 3 people have tested positive for plague. According to Today in Seychelles, a Seychellois basketball coach died from the disease in September 2017 in a hospital in Antananarivo, the capital of Madagascar, where 42 people have died from the "Black Death."

The coach was assisting the Seychelles men's reigning champion of the Beau Vallon Heat in Madagascar during the Indian Ocean Club Championship. The other members of the Seychellois basketball delegation, who were in close contact with the coach, have been under observation since they returned to the country.

According to the Seychelles News Agency, the Seychelles' Ministry of Health on Oct. 3 advised all airlines and travel agents to discourage people from traveling to Madagascar due to the plague outbreak. Additional health measures at Seychelles' main airport have also been put in place.

Nigeria: Monkeypox
Fear has gripped the residents of Bayelsa State as a deadly viral epidemic known as "monkeypox" has broken out. According to the World Health Organization, monkeypox is a rare disease that occurs primarily in remote parts of Central and West Africa, near tropical rainforests.

"The monkeypox virus can cause a fatal illness in humans and, although it is similar to human smallpox which has been eradicated, it is much milder," WHO says.

A medical doctor and 10 persons who came down with the monkeypox have been quarantined in an isolation center at the Niger Delta University Teaching Hospital, Okolobiri. The isolation center was reportedly created by the Nigerian Centre for Disease Control and the epidemiological team of the state's Ministry of Health to control the spread of the virus.

The NCDC and the epidemiological team were said to be tracking 49 other persons who were said to have come in contact with persons who were already infected.

Russia: African swine fever
A new outbreak of African swine fever has been reported in the Zukovo region of Russia. The outbreak was reported Oct. 2 on a farm, affecting about 27 swine.
Mozambique: Anthrax
Officials in Mozambique are fighting three new outbreaks of anthrax affecting wildlife in their country.
The first outbreak was reported in a national park in Ferreira. Affected animals include cape buffalo and greater kudu, a type of woodland antelope. The second outbreak was reported in a national park at Masitonto, affecting greater kudu and African buffalo. That game reserve is close to the Karingani, Ferreira and Uanetzi game farms and Kruger National Park where an outbreak of the disease was reported in early August.
The third outbreak was reported in a national park near Uanetze, affecting African elephants.
USA: Avian influenza
A total of two flocks of birds at the recently concluded Central Washington State Fair were infected with bird flu, but health officials say it's a strain that has not been shown to infect humans.

The Yakima Health District sent local medical providers a notice about the possible exposure to fairgoers. "The avian influenza viruses identified in 2015 to the present in U.S. birds are not known to have caused human illness but similar viruses have caused human illness in other countries," the alert said.
Pakistan: Crimean Congo hemorrhagic fever
Another Crimean-Congo hemorrhagic fever virus patient died during treatment in Quetta Oct. 5. Hospital sources said a Congo virus affected patient, stated to be Afghan national, was shifted to Fatima Jinnah Hospital Quetta Oct. 4. Despite all out efforts of the medics the Congo virus patient died.

Crimean-Congo hemorrhagic fever (CCHF) is a tickborne viral zoonosis in humans. The disease is sporadic and uncommon, but may have a severe clinical course with hemorrhagic manifestations.

Domestic livestock are regarded as the main hosts of the disease and can transfer the disease during their viremic stage to humans.
Italy: Chikungunya
Following reports of chikungunya cases reported in Lazio, a new outbreak has been identified in Calabria. Everything started from four cases reported in September - one in Lazio and 3 in Emilia-Romagna - involving residents of these regions who had developed indicative symptoms of infection last August. These cases were positive by laboratory tests.

In September, a team of the Department of Infectious Diseases of the Superior Health Institute (ISS), consisting of entomologists and epidemiologists, went to Guardavalle Marina to investigate the epidemic focus, collect samples from people to confirm the infection, monitor the vector Aedes albopictus, and provide support for mosquito control of the affected areas. Through the retrospective epidemiological survey, in the period August-September 2017, 55 cases (suspected, probable and confirmed) of chikungunya fever were reported in the Guardavalle area.

Namibia: Anthrax
More than 100 hippos have died in Namibia after they are believed to have contracted anthrax. Rangers at Bwabwata National Park say 109 of the animals have perished since last week as pictures show dozens of bloated bodies floating in murky water. Workers believe the deaths were caused by an anthrax outbreak, which is caused by bacterial spores that occur naturally.

Apollinaris Kannyinga, parks deputy director of the north-east regions, told The Namibian that such outbreaks are not uncommon. They usually occur when waters in the Kavango River, where a large number of bodies have been found, are running low, he added.
Russia: Foot and mouth disease
Officials in Russia are trying to contain three new outbreaks of Foto and mouth disease reported recently.
The outbreaks, involving cattle, sheep and goats, were reported in Urmekeevo, Kandry and Ermuhametovo regions. They began around Sept. 30 in farms or backyards.
Saudi Arabia: MERS
Two new cases of Middle East Respiratory Syndrome have been reported in Saudi Arabia.
A 77-year-old Saudi male from Albukaria is in critical condition. His is classified as a primary case with a history of direct contact with camels in the 14 days preceding onset of illness.

A 72-year-old Saudi male from Tabuk reported to be in stable condition at the time of confirmation. Again there was a history of direct contact with camels in the 14 days preceding onset of illness.
Botswana: Foot and mouth disease
Botswana's beef industry is facing an uncertain future following a fresh outbreak of foot-and-mouth disease in the Ngamiland district in the northern part of the country. The Ministry of Agriculture and food Security explained that this comes about after reports from famers of sighting cattle that were showing suspicious signs.

Dr Letlhogile Modisa, the director of the Department of Veterinary Services (DVS) said his officers have followed up the allegations and found 5 animals that were showing signs that are consistent with the disease.

"As a result of these findings, the slaughter and movement of all cloven hoofed animals and their fresh products within and out of the district are suspended until further notice," he said. Modisa also explained that export of all meat products from export slaughter and processing plants produced in the last 30 days in Ngamiland has been suspended.

Switzerland: Meningitis
The number of people contracting meningitis from tick bites is on the rise in Switzerland, according to the federal health office.

Since the beginning of the year, 214 people have contracted the serious viral illness from a tick bite, the SonntagsZeitung wrote. That's a higher number than in any of the previous 10 years. The increase in tick-borne meningitis cases is worrying the federal health office, which wants people to vaccinate themselves against the disease
Ivory Coast: African swine fever
A new outbreak of African swine fever has been reported in the Ivory Coast. Authorities say the outbreak began Sept. 2 on a farm in the Commune de Ferkessédougou.
Nearly 500 pigs were reportedly infected. Investigations are being carried out to evaluate the extent of the disease.
Puerto Rico: Leptospirosis
A total of 4 deaths in Hurricane Maria's aftermath are being investigated as possible cases of Leptospirosis, a disease spread by animals' urine. A total of 10 people have come down with suspected cases of leptospirosis, Gov. Ricardo Rossello said at a news conference.

On a U.S. territory where a 3rd of customers remain without running water 3 weeks after the hurricane, some became ill after turning to local streams to relieve their thirst. A 61-year-old bus driver, took a drink from a stream near his concrete home on a hillside in Canovanas a week after the storm. He then developed a fever, his skin turned yellow and within a week, he died at a hospital in Carolina, according to his widow. Dr. Juan Santiago said the patient was among 5 who came in his emergency clinic last week with similar symptoms after drinking from streams in Canovanas and Loíza.
---
World News Roundup
October 6, 2017
Madagascar: Plague
An outbreak of highly contagious plague has claimed 30 lives in the impoverished Indian Ocean island nation of Madagascar over the last 2 months. "We have recorded 194 suspected cases of plague, including 30 deaths," health official Manitra Rakotoarivony said in a statement, updating the death toll from 25.
WHO is rapidly scaling up its response to an outbreak of plague in Madagascar that has spread to the capital and port towns. On Sept. 30, the Malagasy government confirmed that the death of a Seychellois national was due to pneumonic plague. The basketball coach died in hospital in Antananarivo Sept. 27 while visiting the island nation for a sports event. Health authorities are tracing people with whom he came into contact in recent days and who may have become exposed to the illness. Once identified, they will be given antimicrobials to prevent infection as a precautionary measure.
Pneumonic plague has been detected in several cities in Madagascar. It is a form of plague that is highly transmissible (person-to-person) and quickly causes death without treatment. WHO is concerned that the outbreak may spread because it is already present in several cities and this is just the start of the plague epidemic season, which usually runs from September to April.

Plague is endemic to Madagascar but contrary to past outbreaks, this one affects large urban areas, including the capital and port cities. The overall risk of further spread at the national level is high, at the regional level is moderate due to frequent flights to neighboring Indian Ocean islands, and at the global level is perceived to be low.

Europe: Hepatitis A
Since the last rapid risk assessment on this multi-country hepatitis A outbreak, 19 EU/EEA countries (Austria, Belgium, Denmark, Estonia, Finland, France, Greece, Ireland, Italy, Latvia, Luxembourg, Malta, the Netherlands, Norway, Portugal, Slovenia, Spain, Sweden and the United Kingdom-England and Wales) have reported 1,363 new outbreak-confirmed cases.

As of Sept. 27, the number of outbreak-confirmed cases reported in 20 EU/EEA countries since June 1, 2016 is 2,863. The largest number of cases was reported in March 2017. However, there may be substantial reporting delays (weeks or even months) in sequencing information and the number of cases with onset in more recent months is likely to increase once more sequencing results are available, particularly from Spain and Germany.

The 11,212 cases reported from January to August 2017 represent a 4-fold increase compared to the average 2,594 cases reported annually for the same period between 2012 and 2015. The year 2016 was excluded from the comparison as the current outbreak was already taking place at the time.
USA: Swine flu
The Delaware Division of Public Health announced Sept. 27 the state's first laboratory-confirmed case of a variant influenza virus in a female Sussex County resident under age 18, who had close contact with pigs at a county fair in Maryland. The case is mild and the individual is recovering. No additional information will be released on the individual to protect her privacy.

When an influenza virus that normally infects pigs is found in people, it is called a "variant" influenza virus. While it is not possible to determine exactly where the individual contracted the variant flu, also commonly known as the "swine flu", the Maryland Department of Agriculture has been investigating the appearance of this virus in pigs at the fairs in Charles and Frederick Counties. The Delaware resident reportedly had close contact with pigs at the Anne Arundel County Fair, the first suspected case of variant influenza from that event. On Sept. 27 the Maryland Department of Health announced "presumptive" positive cases of variant flu in Maryland residents who had close contact with pigs at the Anne Arundel County Fair as well.

Most commonly, human infections with swine flu occur in people who have been exposed to infected pigs. It is rare for influenza viruses that normally infect pigs to spread to people, but it is possible. Illnesses associated with variant influenza virus infections are usually mild with symptoms similar to those of seasonal flu, including fever and respiratory symptoms, such as sore throat and cough. While rare, limited human-to-human transmission of this variant also has occurred in the past, but has never been widespread or sustained.
USA: West Nile virus
The Michigan Department of Agriculture and Rural Development received confirmation of an unvaccinated, one-year-old Standardbred filly from Hillsdale County that tested positive for West Nile virus. The horse developed acute neurologic disease and was euthanized. No quarantines were issued.

This case brings the total number of reported cases in Michigan in 2017 to 14, one case from each of the following counties: Clinton, Hillsdale, Jackson, Livingston, Mecosta, Midland, Missaukee, Montcalm, Osceola, Ottawa, Roscommon, and St Joseph Counties, and two cases from Wexford County.
The Oklahoma Department of Agriculture, Food and Foresty confirmed the state's first case of West Nile virus for 2017 in a 12-year-old Quarter Horse gelding in Logan County. The horse was showing severe neurologic signs and was euthanized.

The Utah Department of Agriculture and Food confirmed West Nile virus in 4 horses in Weber, Cache and Uintah Counties. Horses included a 3-year-old Quarter Horse gelding, a 6-year-old Quarter Horse mare, a Quarter Horse gelding of unknown age, and a 6-year-old mare of unknown breed and age.

Of the 4 horses; 2 were treated and are recovering and 2 were euthanized. A 5th horse presenting with neurologic signs suggestive of West Nile virus did not have samples submitted and was euthanized due to the severity of clinical signs.
Italy: Chikungunya
On Sept. 6-7, the National Reference Laboratory for arboviral infections based at the National Institute of Health, Italy, received serum and urine samples from three patients with a history of high fever (over 101.4 F), severe joint pain and an itching skin rash. Symptoms had started while they were on holiday near the coastal town of Anzio. The patients lived in the same home, and none had travelled to chikungunya, dengue or Zika endemic areas in the two weeks before symptom onset. The two patients who developed symptoms at the beginning of August were chikungunya IgM positive, and the infection was confirmed through a neutralization test. The third patient, who was symptomatic at the time of sample collection, was IgM positive. Chikungunya virus was detected by RT-PCR followed by nested PCR in both serum and urine and was isolated from urine.

The regional health authorities immediately implemented measures around this initial cluster, which are described in the national plan for chikungunya surveillance and control. The three patients had referred to other individuals in their neighborhood who had developed similar symptoms since the beginning of August 2017. Epidemiological surveillance was enhanced to identify additional cases. As of Sep 20, 86 confirmed autochthonous cases of chikungunya were reported to the regional surveillance system; the investigation is ongoing.
Pakistan: Chikungunya
At least 241 suspected cases have been reported throughout Sindh province since Sept. 1; out of these 241 cases, 154 emerged from Karachi alone.

Sindh Health Department released a report that 4,329 chikungunya suspected cases surfaced in the province, out of which 3,462 were from Karachi, while the rest of the cases surfaced in Tharparkar/Mithi, Sanghar and Umerkot.

Chikungunya is transmitted to humans by infected mosquitoes. The major symptoms include high fever, joint pain, joint swelling, rash, headache, muscle pain, nausea and fatigue. Chikungunya is rarely fatal, and the death rate of the disease-affected people is less than one percent.
Kenya: Malaria
A malaria outbreak has killed 15 people in North Horr in one week, with 129 others infected.

Marsabit County Director of Health Dr Boru Okotu said there were 186 people with similar symptoms, with 136 testing positive. Dr Okotu said that even though Marsabit county is considered a low-risk malaria zone, the wards affected have been experiencing heavy rains since July, providing a fertile ground for mosquito breeding.

The Health Services of Oaxaca reported that according to the Unified Information System of Epidemiological Surveillance (SUIVE), eight cases of hepatitis A were reported in San Mateo del Mar. It is a region affected by the September earthquakes.

The patients were given timely treatment and follow-up of the diagnosis, so they do not represent an epidemiological emergency. It is indicated through a communiqué that operative personnel carried out intensive actions in this municipality, where an epidemiological fence was established with domiciliary visits to rule out outbreaks of disease in the population.

A brigade was deployed to strengthen strategies, with special emphasis on sanitary regulation and close monitoring of the levels of water chlorination in wells of the neighboring towns and homes in the municipality of San Mateo del Mar through personnel of the Federal Commission for the Protection against Sanitary Risks (Cofepris).
Chile: Hantavirus
The number of people infected by hantavirus in the Araucanía region climbed to 14, after the report of a case in a 41-year-old man from Villarrica who presented with symptoms. He is hospitalized in the intensive care unit of the Hernan Henriquez Aravena Hospital in Temuco.

Given this case, a call was issued to take preventive measures to avoid possible infections.

So far this year, there have been three deaths due to hantavirus, so that the main recommendations are to maintain food stuff protected from contact by rodents, air out storage areas that have been closed for a long period of time, and keep garbage in closed recipients, among others.
USA: Hepatitis A
Add 20 more cases and 22 more hospitalizations to San Diego County's ever-growing hepatitis A outbreak.

On Oct. 3 the county Health and Human Services Agency bumped the outbreak's confirmed cases from 461 to 481 and hospitalizations from 315 to 337. The death count associated with the outbreak, which started in November 2016, remained at 17 for a 2nd straight week.

For the last two weeks, the health department has reported having more than 40 cases under investigation awaiting confirmation from the CDC that they are of the same unique strains associated with other outbreak cases. No information on the number of cases under investigation was available. All of those who have died during the outbreak have had underlying medical conditions such as liver disease. Most were also homeless and/or drug users.

Vaccination events continue throughout the city as public health officials focus on those at the highest risk of infection such as health and safety workers and those who work with homeless outreach organizations and food service workers. Hepatitis A infection is seldom fatal unless other complications, such as liver disease or an autoimmune disorder, are already present.
Armenia: Tularemia
Twenty-five cases of tularemia infection were recorded in Armenia over the past month, 21 of them are residents of Artsvaberd village of Tavush region. Currently, only one of the infected people continues to receive inpatient treatment. There were no severe cases of illness.

Authorities said the first case was clinically detected on Aug. 29. He was a resident of Yerevan who applied to the Nork infectious hospital. In early August, this person had visited the village of Artsvaberd of Tavush region. The specialists of the Center visited the village and found out that some villagers already had some clinical manifestations of tularemia, and had been locally wrongfully treated for angina.

The causative agent of tularemia was not isolated during the investigation of water and food samples, or from animals. That is, the infection occurred without a clear epizootic.
---
World News Roundup
September 29, 2017
Saudi Arabia: MERS
Saudi officials have reported a second fatality from Middle East Respiratory Syndrome. The current case is a 78-year-old male from Al Ain, who also had no identifiable known high risk exposures.

There have now been 6 cases of MERS-CoV infection identified in the UAE this year and 85 since 2012.
USA: Swine flu
Maryland authorities are investigating 5 cases of swine flu in pigs that were recently exhibited at the Charles County Fair. Seven Maryland residents have contracted a strain of swine flu from infected pigs at the fair.

The infected people had close contact with the 5 pigs that tested positive for swine flu, the Maryland Department of Health said Wednesday. None of the infected individuals has developed serious illness or been hospitalized.

The pig infection, announced earlier Sept. 20, led to a quarantine of all pigs at the fairgrounds and the cancellation of swine exhibits at 2 upcoming fairs in neighboring counties.

Transmission of swine flu, officially known as influenza A, to humans is rare but possible, the health department said. The Charles County Fair, which ran from 14-17 Sep 2017, took place at the Charles County fairgrounds in La Plata, Maryland.

All pigs exhibited there are now under a quarantine order and will not be released until 7 days after the last pig shows signs of illness. As a further step, Maryland Secretary of Agriculture Joseph Bartenfelder issued an order Sept. 19 canceling swine exhibits at the upcoming St. Mary's and Calvert County fairs.
Pakistan: Crimean Congo hemorrhagic fever
Crimean-Congo hemorrhagic fever has claimed another life in Karachi, bringing the total deaths due to the tick-borne viral disease to 6 in the country this year.

A 52-year-old resident of Mujahid Colony in Orangi Town, was brought to the Liaquat National Hospital on the night of Sept. 10 in an unstable condition, the health facility's spokesman, Anjum Rizvi, said.

Rizvi said the patient was tested positive for Congo fever the following day, adding that the patient was brought in with a severe headache, high-grade fever, bleeding and other complications, and he died on Sept. 12 due to multiple organ failure.

No more details of the deceased were released by the hospital's administration, but his relatives said he fell sick following a Muslim holiday after helping with slaughtering animals in his locality. They said Shah had complained of a fever and headache and initially avoided
getting treated, but was compelled to get admitted to the hospital when his condition worsened.

Sindh Health Department officials confirmed that Congo fever had claimed 6 lives in the country this year.

This September has proved to be the deadliest month of the year as regards Congo fever.
Iraq: Plague
The Iraqi Parliamentary Health and Environment Committee revealed on Sept. 24 the spread of plague and called for a national campaign against rodents that are causing the disease.

The deputy head of the Parliamentary Health and Environment Committee, Fares Al-Barefkani, said "new cases of plague have been identified, and the causes of the disease are known and are related to the poor municipal, disease control, sewage, and landfill services, in addition to widespread residential slums."

Al-Barefkani indicated that "there are a lot of residential slums that have emerged and are not under the control of Baghdad municipality and lack health services." He called for "a serious national campaign to combat rodents in the residential neighborhoods that cause plague and provide medicines that help to eliminate the disease" and stressed that "there is a need to support Baghdad municipality and the health and the environment directorates to educate people on how to combat plague."
USA: Anthrax
North Dakota has had its first confirmed case of anthrax this year in Sioux County, where 8 head of cattle died out of a herd of about 200. State Veterinarian Susan Keller says the surviving portion of the herd has been vaccinated, and the cattle are now under quarantine as required by state law. The case was confirmed Sept. 21 by the North Dakota State University Veterinary Diagnostic Laboratory based on samples submitted by a veterinarian with the Mandan Veterinary Clinic.

Anthrax is caused by the bacteria "Bacillus anthracis". The bacterial spores can lie dormant in the ground for decades and become active under ideal conditions, such as heavy rainfall, flooding, and drought. Animals are exposed to the disease when they graze or consume forage or water contaminated with the spores. Keller says any disturbance of the soil, which can come from times of drought followed by heavy rain or from human activity like fixing fences after a blizzard, can stir up spores.

In 2005, there were 109 anthrax cases that led to more than 500 confirmed livestock deaths and possible loss of more than 1000 head of livestock including cattle, bison, horses, sheep, llamas, and farmed deer and elk, mostly in eastern North Dakota, Keller says overland flooding may have been to blame.
Bhutan: Foot and mouth disease
Bhutan submitted on 16 Sep 2017 an immediate OIE notification on an FMD outbreak of serotype A, lineage G-VII, The event, reportedly, had started in March in Bhutan's Quarantine Station at Samdrup Jongkhar. The disease affected 21 milk cattle and 21 calves, which were, reportedly, "imported into the country for breeding." The report further specified that 11 of the 42 cattle died and that "the animals were given a supportive antibiotic treatment and released after fulfillment of the quarantine period and when they had clinically recovered from the infection as per national regulations." A sample collected from affected cattle in Samdrup Jongkhar on 1 Apr 2017 was genotyped as s FMDV-A, topotype Asia, lineage G-VII.
USA: West Nile virus
The Ohio Department of Agriculture confirmed on Sept. 13 the first positive cases of West Nile virus in Ohio horses for 2017.

Multiple cases in different parts of the state have been reported. The horses confirmed to have contracted WNV had not been vaccinated.

West Nile Virus is transmitted to horses via bites from infected mosquitoes. Clinical signs for WNV include flulike signs, where the horse seems mildly anorexic and depressed.
Iran: Crimean Congo hemorrhagic fever
At least 120 people in Iran have caught the Crimean-Congo hemorrhagic fever since March, Karim Amiri, an official with the Islamic Republic's veterinary organization, said. The fever has caused the death of 8 people in Iran since the beginning of the current Iranian fiscal year[21 Mar 2017], Amiri said.

The cases have been reported in 13 Iranian provinces including Sistan and Baluchestan, Fars, Kermanshah, Mazandaran, Esfaha, Hormozgan, Khorasan Razavi, Yazd, Gilan, Lorestan, Ardabil and Kerman, he said, adding that no death case is registered in Yazd, Gilan, Lorestan, Ardabil and Kerman so far. The official further advised Iranians to purchase the products from licensed centers.

Earlier the fever was reported mainly in eastern border provinces.
USA: Black band disease
Black band disease is once again spreading through some corals around Kauai, according to Hanalei researcher Terry Lilley.

The disease appeared off the North Shore in 2012 and dissipated in mid-2015, but Lilley says he's now documenting a 5 percent rise in North Shore coral disease rate. He's also seen a rise in disease levels at Salt Pond Beach Park.

"There are numerous cyanobacterial infections on the rice corals now at Anini, Tunnels, Waipa, Wainiha, Charros, and Salt Pond. Some of the young new mound corals are also diseased," Lilley said.

At Waipa, Lilley said he found hundreds of new young blue rice corals growing quickly at the start of 2017, but recently documented that most of their growth has stopped.
Madagascar: Plague
Nearly 2 months after the onset of the 1st case of plague in this plague season, the listed victims have nearly reached 100. A total of 93 suspected plague patients have been registered between August and September, and 5 of them have died.

As many as 17 districts are now affected by the epidemic, particularly those of the central highlands. The disease is widespread in areas that do not usually have the plague, such as Vohémar and Toamasina, where imported cases were reported at the beginning of September. It was a person, infected with plague from Ankazobe, who traveled aboard a bush taxi to Toamasina, in late August, which caused the epidemic of pneumonic plague in Toamasina and Antananarivo to Vohémar city. Cases of bubonic plague are reported in other districts.
---
World News Roundup
September 22, 2017
Pakistan: Crimean Congo hemorrhagic fever
A 35-year-old man hailing from Quetta died of the Congo Crimean Haemorrhagic Fever (CCHF) at a private hospital in Karachi Sept. 13. Another Congo fever patient - a teenager from Quetta - was admitted to the Jinnah Postgraduate Medical Centre's intensive care unit in critical condition Sept. 14.

Four people brought from Balochistan - all residents of Quetta's Satellite Town - for treatment of Congo virus have died at different hospitals in Karachi over the past 6 months.

The statistics surfaced after a 35-year-old resident of Quetta's Satellite Town, died of the virus at a private hospital in Karachi Sept. 13. The victim had been under treatment at the hospital's intensive care unit for the past few days, said a senior health official.

He revealed that a total of 45 patients brought to Karachi from Balochistan this year tested positive for the Congo virus, almost all of whom were residents of Quetta's Satellite Town. The official said all 4 people who died of Congo fever in Karachi this year were also from Satellite Town, Quetta.

A highly contagious viral disease caused by a tick, Congo Crimean Hemorrhagic Fever has a mortality rate of 40 percent. The majority of those infected by the virus were found to have come in contact with cattle and other livestock.
South Africa: Avian influenza
South Africa's 4th largest integrated poultry producer Sovereign Foods, which is based in Uitenhage, announced Sept. 14 that it has detected the avian influenza at a single layer house on a farm that forms part of the company's broader Uitenhage operations.

"Approximately 5,000 birds have been culled, which represent approximately one percent of Uitenhage's production pipeline," the company said in a brief statement.

"Sovereign Foods' management is currently taking the appropriate steps and following the prescribed protocols to prevent AI from spreading to other farms.
India: Japanese encephalitis
The deaths of 3 more children drove the death toll from an outbreak of Japanese encephalitis to 223.
Sources said that 1,045 patients have been admitted for treatment of encephalitis since last Jan. 1 2017; 18 of them on one day this week.
Cyprus: Malaria
The health ministry announced Sep. 16 that 3 malaria cases have been recorded in the north in British tourists, but there was no cause for concern as the transmission risk is very low.

The ministry said that it had been informed by the World Health Organization that the European Centre for Disease Prevention and Control diagnosed 3 malaria cases in British tourists who visited the north in August.

The visitors stayed in a resort in Ayios Amvrosios, Kyrenia, and the symptoms began in the last week of August, and they were diagnosed after their return to the UK in the first week of September.

It has not yet been determined whether the patients contracted malaria in the north, but lab tests continue, and the ministry said that it had taken all preventive measures.

According to the ECDC, the risk of transmission is too low to be of concern, the ministry said. The last time malaria cases were recorded in Cyprus was in 1967.
Costa Rica: Malaria
The Costa Rica Health Ministry has declared a sanitary alert in the country for malaria due to an increase in the risk of transmission following an increase of infected patients in Nicaragua.

Although between the years 2012 and 2015 Costa Rica had not had any malaria cases there were a few patients in 2016 and this year there have been isolated native cases, 4 in Matina (Limón), 3 in Sarapiquí, Heredia, and 2 in Pital, San Carlos.

The high and constant migration between Nicaragua and Costa Rica increases the risk of transmission of this disease.

Malaria is a life-threatening disease usually transmitted through the bite of an infected Anopheles mosquito, which carries the Plasmodium parasite, usually found in tropical and subtropical climates. Malaria can also be transmitted from the mother to her baby at birth.

When the parasite is already in the human body it travels to the liver where it matures and after a few days it enters the bloodstream infecting red blood cells and multiplying. Malaria symptoms include high fever, headache, nausea, chills, profuse sweating, muscular pain, and sometimes vomiting.
Pakistan: Dengue virus
Dengue virus took another life in Peshawar Sept. 18 and 242 more people were diagnosed with dengue in Khyber Pakhtunkhwa, the provincial Health Department reported here.

The death of the latest victim of the mosquito-borne disease raises the death toll from dengue to 27 in that area so far. The man, 35, was from the Tehkal area of Peshawar and was admitted at the Khyber Teaching Hospital Sept. 16.

Dengue virus was first reported in the Tehkal area of the city in July, and then spread to the adjacent Pishtakhara area. It later became an epidemic when infected more and more residents of these areas.

The majority of these patients from Tehkal and Pishtakhara are being shifted to the Khyber Teaching Hospital as it is close to the dengue affected areas. The hospital has become overburdened due to heavy rush of dengue patients.

According to the Dengue Response Unit, 1,498 patients mainly suffering from fever and body ache were taken to different hospitals in the region, the majority of them in the provincial capital. Of 242 total dengue positive patients, 96 were admitted in the hospitals after 71 patients recovered from their disease and discharged from the hospitals. Presently 242 dengue patients are under hospitalization.
Indonesia: Avian influenza
RadarBali.com reports that a confirmed case of bird flu (H5N1) has claimed a victim in Bali in Banjar Minggir in the Village of Batununggul on Nusa Penida.

Officials from the Sanglah General Hospital and the Department of Healthcare said the victim died at Denpasar's main hospital.

RadarBali also reports that a much-feared human-to-human transmission was suspected when one of the doctors treating the Bird Flu victim was thought to be infected with the virus. Laboratory tests eventually confirmed that doctor was not infected with H5N1.

At the same time, the head of the Provincial Health Service did confirm one death due to H5N1 in Bali. The victim was from Banjar Minggir, Batununggul on Nusa Penida.

Health officials suspected that 2 other patients of being infected by bird flu, but who have now been cleared as free of the virus following laboratory tests.
USA: E. coli
The La Crosse County Health Department is investigating 8 cases of a "particularly nasty form" of the E. coli bacterium that forced the hospitalization of 6 children. Some of the children have recovered and been released from the hospital, said Paula Silha, education manager at the Health Department who declined to name where the children live for privacy concerns.

The variant in these cases, E. coli O157, is "a particularly nasty form, which produces a toxin that can be harmful to the body organs such as the kidneys," Silha said. The hospitalized children had developed hemolytic uremic syndrome, a toxin that can damage kidneys, she said.

The Health Department is working with the Wisconsin Division of Health to contain the outbreak, Silha said. The ongoing investigation has not identified a single source of infection or contamination.

E. coli is transmitted by eating contaminated food or water and by contact with fecal material from infected people or animals, she said.
---
World News Roundup
September 15, 2017
Tanzania: Anthrax
An outbreak of anthrax has killed at least 42 hippos in south-central Tanzania's famed Ruaha National Park, authorities have said. Christopher Timbuka, Ruaha Chief Park Warden, said earlier investigation show the wild animals were killed by anthrax, an infection caused by the bacterium Bacillus anthracis.

According to the official, a survey carried between August and early September shows that death cases were found in 3 key areas, which are popular for hosting hippos in the sanctuary. "This is the largest number of hippos to have been killed in the park by the disease," Timbuka said, adding "We've already sent samples of the dead hippos to the Chief Government Chemist Laboratory Agency for more investigation."

He cited an acute water shortage in Great Ruaha River as one of the factors for an outbreak of the disease in the sanctuary. "We're perplexed with the limited water in the river, particularly during this dry season," said Timbuka, adding that hippos in the park move upstream over long distances as the river dries up in the dry season. "This forces them to congregate in large numbers in the few remaining areas along the river containing water of suitable volume and depth. And an outbreak of the infectious disease poses a deadly challenge to conservation," the official said, noting that hippos are supposed to remain submerged in water during the day to prevent overheating and severe sunburn.

Japan: E. coli
The city government of Maebashi in eastern Japan said a 3-year-old girl has died hit by an E. coli bacterial outbreak, after eating fried shrimp and bamboo shoots bought in August 2017 at a local delicatessen. The girl from Tokyo died in early September 2017 after being hospitalized, according to the city government, becoming the 1st fatality of last month's outbreak, the source of which has yet to be determined.

More than 20 people were infected with the O157 strain of E. coli after eating potato salad, marinade and other products purchased at delicatessens run by Fresh Corp. based in Ota, Gunma Prefecture. They suffered symptoms such as stomach aches. In addition to the girl, 10 other people were infected with E. coli after eating food bought at the Maebashi store.
Panama: Hantavirus
The Gorgas Commemorative Institute for Health Studies confirmed a new case of hantavirus from the Pintadita in Tonosi, Los Santos province.

The affected individual is a 62 year old woman who was hospitalized in the Nelson Collado Hospital in Chitre, Herrera province, and was subsequently released. Tests done by ICGES confirmed the woman's hantavirus disease.

Altogether, 17 cases have been registered: 4 in Las Tablas, 1 in Agua Buena de Los Santos and 12 in Tonosi district.
USA: West Nile
A Sauk County, Wisconsin horse has tested positive for West Nile virus, the Health Department reported. The test result confirms there are mosquitoes in the area infected with the virus that can transmit it to people and animals.

The Sauk County Health Department announced the test result in a news release Sept. 1. The Wisconsin Department of Agriculture, Trade and Consumer Protection reported the positive test result to the state Division of Public Health.

Humans, horses, birds, and other animals get the virus when bitten by infected mosquitoes. Mosquitoes acquire the virus by feeding on infected birds. The virus is not transmitted person to person or directly between animals, or between animals and humans.
Madagascar: Plague
A 40 year old woman is suspected to have died from pneumonic plague. She died at the Respiratory Diseases Service of the hospital in Antananarivo-city, after being admitted on Sept. 10.

The victim had contracted the disease during a holiday in the east of the Big Island. "She was staying with her family in Toamasina, when 4 of the family, including the husband and wife, died suddenly. It was suspected plague," reported a relative.

The eastern part of the island is, however, not a plague area. It is feared that those deaths are connected to that of a person who came from Moramanga and was traveling in Toamasina. Sources reveal that the latter would have joined Toamasina by bush taxi, starting from Moramanga, following a suspected pneumonic plague outbreak. It is believed that a young man sitting next to him in the public transport was then infected, and also died.
India: Anthrax
Anthrax appears to have made a comeback in Andhra Pradesh state. As many as 6 people from Dumbriguda mandal were admitted to King George Hospital Sept. 10 with suspected anthrax symptoms. According to the doctors at the hospital's dermatology department, 5 people approached the hospital with complaints of suspected cutaneous anthrax after a group of the villagers consumed the meat of a sick goat a few weeks ago.

The patients were reported to have developed rashes and pustules on their hands, legs, and face. They are kept in a quarantine ward and being treated with antibiotics, apart from regular dressings.

In June, 5 patients from Kodupunjuvalasa village in Andhra Pradesh were confirmed positive for cutaneous anthrax and the mode of contracting infection was similar -- the victims ate meat of an infected goat.
Nigeria: Avian influenza
The Oyo state government has shut down a hatchery of a factory located at Oluyole over a suspected case of avian influenza.

The decision followed the spread of the virus at a factory in the Egbeda area of Ogun state, with the Oluyole farm as a hatchery.

Samples of day-old chicks were taken to a lab in Plateau state, for diagnosis. The results revealed the virus threat.
China: Avian influenza
The Centre for Health Protection of the Department of Health of HongKong is monitoring a notification from the National Health and Family Planning Commission that an additional human case of avian influenza was recorded from in Hunan. It strongly urged the public to maintain strict personal, food and environmental hygiene both locally and during travel.

The 67-year-old male patient in Zhangjiajie had onset Aug. 27 and was admitted to a hospital for severe pneumonia. He had exposure to a live poultry market.

Travelers to the mainland or other affected areas were advised to avoid visiting wet markets, live poultry markets or farms.
---
World News roundup:
September 8, 2017
Saudi Arabia: MERS
There have been seven newly confirmed cases, two of them involving fatalities. There have also been six newly reported recoveries.
A 57-year-old Saudi male from Hail was listed in critical condition. The patient had a history of indirect contact with camels in the 14 days preceding onset of illness. Three women from Dawmat Aljandal were in stable condition, having been identified as asymptomatic contacts of a previously confirmed case.
A 36-year-old Saudi male from Buraidah was in critical condition. There was a history of direct contact with camels in the 14 days preceding onset of illness. A 69-year-old male from Jeddah was in critical condition.
Chile; Hantavirus
Health officials are intensifying operations in Tonosi due to new hantavirus cases. Carlos Muñoz, Regional Epidemiology Coordinator, stated that the cases include a 27-year-old woman and 2 males, 17 and 37 years old.
The woman was treated in the Tonosi Rural Hospital, whereas the other 2 cases were managed in the Joaquín Pablo Franco Hospital in Las Tablas, where the 37-year-old patient was released.
These cases have increased the total number of hantavirus fever cases to 12 and hantavirus cardiopulmonary syndrome to 4. Of these hantavirus fever statistics, 11 cases are from the Tonosi region
Nigeria: Lassa fever
Lassa fever experts from all over Nigeria and beyond gathered in the Federal Capital Territory for 2 days to review the 2016/2017 Lassa fever outbreak and propose preparedness plans for subsequent outbreaks. The Nigeria Centre for Disease Control (NCDC), together with the World Health Organization and supporting partners, hosted the outbreak after an August review meeting. Participants were drawn from the states affected by the outbreak this year, Lassa fever treatment facilities, diagnostic laboratories, NCDC surveillance, laboratory, and health emergency response teams, Federal Ministry of Agriculture and Rural Development, Federal Ministry of Environment, and other key stakeholders.
Minister of State for Heath, Dr Osagie Enahire, applauded the NCDC for its efforts toward stemming the tides of Lassa fever in Nigeria and charged all present to find a lasting solution to the menace of the disease in the country. The chairperson of the National Steering Committee, Prof Oyewale Tomori gave an overview of Lassa fever outbreak since the virus was discovered in 1969 with a critical review of control efforts taken in the past which have not yielded needed results. He decried the unsustainable efforts that have plagued the surveillance system in Nigeria and called on every stakeholder to realign their activities to achieve a common goal of a strengthened surveillance system, which can be used as a strong tool in the fight against Lassa fever. He urged participants present to focus on finding practical solutions towards elimination of the disease.
A national report of the 2016/2017 Lassa fever outbreak was presented. A total of 764 suspected cases have been reported across 19 states with 247 of these cases confirmed and 14 classified as probable cases. A total of 83 deaths have been recorded. The case fatality rate is 33.6 percent in confirmed and probable cases and 15.1 percent in all cases (confirmed, probable, and suspected). The response activities carried out by the NCDC, including the development of Viral Haemorrhagic Fever [VHF] guidelines, deployment of rapid response teams, provision of ribavirin and other medical supplies to states and several others, were also discussed.
Pakistan: Crimean Congo hemorrhagic fever
A suspected patient of Crimean-Congo hemorrhagic fever (CCHF) has been admitted in the Pakistan Institute of Medical Sciences (PIMS) [Islamabad] with symptoms of the disease.
According to hospital sources, the blood samples of the patient from Kashmir were sent to the National Institute of Health (NIH) and he was moved to the isolation ward of the hospital.
Dr Wasim Khawaja, a public health specialist at PIMS said that the majority of cases have occurred in people involved in the livestock industry, such as agricultural workers, slaughterhouse workers, and veterinarians.
He said human-to-human transmission can occur resulting from close contact with the blood, secretions, organs or other bodily fluids of infected persons. Hospital-acquired infections can also occur due to improper sterilization of medical equipment, reuse of needles, and contamination of medical supplies, he added.
He said following infection by a tick bite, the incubation period is usually one to 3 days, with a maximum of 9 days. The incubation period following contact with infected blood or tissues is usually 5 to 6 days, with symptoms including fever, muscle ache, dizziness, neck pain and stiffness, backache, headache, sore eyes, and photophobia (sensitivity to light). He said there may be nausea, vomiting, diarrhea, abdominal pain, and sore throat early on, followed by sharp mood swings and confusion.
Chile: Hantavirus
Two new cases of hantavirus have been confirmed by the Araucanía local ministerial unit in Chile. Both cases are adults, 72 and 69 years of age, residents of rural localities in Collipulli. The 1st patient presented with intense abdominal pain and dehydration. The individual remains hospitalized. The 2nd patient was hospitalized with a fever, headache, and sore throat.
Taiwan: Avian influenza
New Taipei City is on high alert after a local slaughterhouse reported H5 avian influenza infections in chickens on 3 of its 9 slaughter lines. The New Taipei City Domestic Poultry Slaughterhouse found one chicken on each of the 3 lines showed symptoms of avian flu infection, such as sporadic redness on the body, swelling around the eyes and hemorrhaging on the feet. Veterinarians at the slaughterhouse informed the office and the Council of Agriculture of the findings.
An investigation traced the infected poultry to 2 chicken farms, one in Yunlin County and the other in Taoyuan, the office said. Based on the findings, 40 other suspect chicken carcasses were frozen and sealed, it said.
Local animal quarantine authorities were notified of the need to quarantine the sources, while the 3 slaughter lines were shut down for sterilization, it added.
Laboratory tests have confirmed that the problematic chickens were infected with the H5 strain, the office said, and as a result, the 40 frozen chickens were destroyed in an effort to prevent the virus from spreading.
New Taipei City consumes the most chickens of any of the nation's municipalities, and the number of chickens slaughtered there reaches 30 000 to 40 000 per day, the office said. The reported H5 outbreak was caused by HPAI H5N8. The infected chickens came from poultry farms in Taoyuan's Dasi District and Yunlin County's Shueilin Township
China: Avian influenza
The China National Health and Family Planning Commission has reported an additional human case of avian influenza A(H7N9) in Jiangsu.
The male patient, 58, in Zhenjiang has died. He had exposure to a live poultry market before onset.
Since 2013, 1,561 human cases have been reported, all but 31 in China. Most human cases are exposed to avian influenza A(H7N9) virus through contact with infected poultry or contaminated environments, including live poultry markets. Since the virus continues to be detected in animals and environments, and live poultry vending continues, further human cases can be expected.
Although small clusters of cases of human infection with avian influenza A(H7N9) virus have been reported, including those involving patients in the same ward, current epidemiological and virological evidence suggests that this virus has not acquired the ability of sustained transmission among humans.
Canada: Equine infectious anemia
Equine infectious anemia (EIA) has been found in Manitoba for the first time since 2006 and 14 horses have been euthanized in the province so far this year, according to a veterinarian with the Canadian Food Inspection Agency [CFIA].
The disease, sometimes called "swamp fever," is eventually fatal, said the CFIA's Dr Alex McIsaac. It starts with intermittent fever, then progresses to jaundice, swelling underneath the horse's abdomen and on its legs, and tiny hemorrhaging in its eyes. "Eventually, the horse is hanging its head down, is unable to breathe, and eventually will die," said McIsaac.
There is no human health risk from the disease, according to the food inspection agency.
There have been 14 cases found on 6 farms in Manitoba in 2017, said McIsaac, including in the rural municipalities of Armstrong, St Clements, St Andrews, and Hanover. All 6 farms were put under quarantine but 2 of those quarantines have since been lifted. All 14 affected horses were put down to prevent suffering.
Equine infectious anemia is a viral disease transmitted by biting insects, mostly flies. From there, it can be transmitted from horse to horse and throughout a herd, said McIsaac.
Brazil: Rocky Mountain Spotted Fever
The first fatality from spotted fever in the city this year has been confirmed. The victim, a 48-year-old housekeeper who lived and worked in a small farm in the Praia dos Namorados neighborhood of São Paulo, died Aug. 10, a day after being hospitalized.

According to the Epidemiological Surveillance of the municipality, the caretaker began to present symptoms such as fever, headache, diarrhea, and muscular pain on Aug. 7, and upon entering the hospital "his clinical condition was already very serious."

Confirmation of the positive case of spotted fever occurred after analysis at the Adolfo Lutz Institute, which identified the DNA of the bacterium.

The City Hall reported that a staff of the Program for the Prevention and Control of Ticks and Scorpions was at the probable site of the infection and conducted tick research at the farm where the caretaker worked.
USA: Lyme Disease
A cluster of Lyme disease cases on Staten Island is causing concern after one woman wound up with spinal meningitis because of a tick bite.

The growing deer population has long been a problem on Staten Island. "We have deer that walk down our street like they own," the woman said. "They're beautiful, but they're not so pretty anymore." She was bitten by a deer tick, which her doctors say infected her with Lyme disease.

Since she went undiagnosed for four months, it developed into spinal mening
---
World news roundup:
September 1, 2017
South Africa: Avian flu
Avian flu has spread to a commercial layer poultry farm in the Western Cape province of South Africa, killing at least 30 000 chickens. There are 140 000 chickens on the affected farm in the Paardeberg region; the rest are to be culled.
The virus has not yet been confirmed as the highly pathogenic avian influenza (HPAI) type H5N8, which is the strain in outbreaks in other parts of the country. However, the H5 typing, and the nature of its effect on chickens, is indicative of it being the H5N8 strain, according to official sources in the area.
State officials are considering two options for presentation to the poultry industry in response to the discovery. One is for a national program of risk mitigation through stringent quarantine measures on arrival of the hatching eggs from their country of origin. The second option is for stringent quarantine measures in the country of origin where eggs will come from compartments free of specified diseases.
Panama: Hantavirus
The number of cases of hantavirus infections in Panama has risen to 14, the Ministry of Health confirming three new cases of fever and hantavirus this week. Carlos Muñoz, regional coordinator of epidemiology in Los Santos, stated that the three latest cases registered are a girl whose illness is yet to be confirmed as hantavirus fever, a 44 year old woman resident of Via Hacia Santo Domingo with hantavirus cardiopulmonary syndrome admitted Aug. 24, and a 23 year old young man with hantavirus cardiopulmonary syndrome.
Greece: West Nile virus
Greek authorities said Aug. 25 that three people in Greece infected with the West Nile virus died of complications related to the illness this summer. All cases were reported in August and all victims were over 70 years old, the national Center for Disease Control and Prevention (KEELPNO) noted.
A total of 37 cases have been detected this year, including a patient who is still in intensive care. In most cases, patients suffered from mild symptoms. It was mainly elderly patients with other chronic illnesses who faced severe complications, according to KEELPNO.
The West Nile virus was first detected in Greece in 2010, when 262 confirmed cases of the disease were recorded, among them, 35 fatal. No cases were recorded in 2015 and 2016. KEELPNO advised the public to take measures to protect themselves against mosquitoes which can transmit the dangerous virus.
Uganda: Crimean-Congo hemorrhagic fever
Uganda has been placed on high alert as the Ministry of Health investigates and monitors suspected cases of the deadly Crimean-Congo hemorrhagic fever in the central districts of Kiboga and Nakaseke. On Aug. 20, the ministry received blood samples of two patients from Kiboga and Nakaseke hospital suspected Crimean-Congo haemorrhagic fever (CCHF).
According to a statement signed by Dr. Anthony Mbonye, the acting Director General for health services, the 2 victims tested positive for the disease.
CCHF is a common disease among humans and animals caused by caused by a tick-borne virus; the virus causes severe viral hemorrhagic fever outbreaks, with a case fatality rate of 10-40 percent.
According to Ministry of health, the majority of cases have occurred in people involved in the livestock industry, such as agricultural workers, slaughterhouse workers, and veterinarians and that human-to-human transmission occurs from close contact with the blood, secretions, organs, or other bodily fluids of infected persons.
Indonesia: Anthrax
Cattle deaths due to anthrax bacteria re-spread in the Gorontalo District of Indonesia. At least 25 cows owned by local residents were reported dead suddenly in Tumbuo Hamlet, Tenilo. There is fear that the presence of cow carcasses will spread the bacteria to humans and also kill more cows.
"We have received reports of the cow's death in Tumbuo Village," said Vivi Tayeb, Head of Animal Health and Veterinary Public Health, Gorontalo district on Aug 28.
After receiving the report, Vivi Tayeb and the team headed straight for the village on the outskirts of Lake Limboto to conduct the examination. The results of examination of dozens of cows showed they were affected by anthrax. "We immediately did the vaccinations so [the infection will not]spread to other cows," said Vivi Tayeb.
Philippines: Japanese encephalitis
The provincial health office in Laguna, Philippines said two children succumbed to Japanese encephalitis, the first confirmed cases of the mosquito-borne disease in the Southern Tagalog province this year.
On Aug. 29, Dr Rene Bagamasbad, Laguna health officer, said the victims were a 9-year-old boy in Calauan town and a 6-year-old boy in San Pablo City. He said the children died around two weeks ago.
Calauan and San Pablo City, being adjacent to each other, were also placed under investigation by the health office.
The disease, which is transmitted by the Culex mosquito, commonly causes abdominal pains, fever, and seizures. It may also cause a part of the brain to swell.
Vaccines are available. But there is no cure yet for the disease. Vaccines are currently not part of the government's immunization program.
Two people including a woman died of Crimean-Congo haemorrhagic fever (CCHF), commonly known as Congo virus, in Pakistan Aug. 26.
According to Health Department sources, a male suffering from Congo virus, expired while being shifted to Quetta for treatment. A woman in the locality also fell to the fatal Congo virus. Several people were hospitalized after being found affected with the virus. The locals have demanded the provincial government and health authorities take measures to prevent further spread of the disease.
Mauritania: Crimean Congo hemorrhagic fever
On 24 Aug 2017, the Mauritania Ministry of Health notified the World Health Organization of a confirmed case of Crimean-Congo hemorrhagic fever (CCHF) in a 47-year-old shepherd, from Arafat Village in Mohammedia, Boutilimit Prefecture, located about 150 km southeast of the capital, Nouakchott.
In May 2017, health officials reported two cases of Crimean-Congo hemorrhagic fever (CCHF) in Senegal imported from Mauritania. A third imported case was reported in June 2017.
In the most recent case, the patient developed headache, muscle and joints pains and diarrhea on Aug. 20 and sought medical attention. He was treated with anti-malarial medicines and analgesics.
After two days, he returned for medical care as his condition worsened. He was tested for CCHF because of bleeding manifestations. The patient is still hospitalized and in stable clinical condition. According to the WHO, Crimean-Congo hemorrhagic fever is a widespread disease caused by a tick-borne virus (Nairovirus) of the Bunyaviridae family. The CCHF virus causes severe viral hemorrhagic fever outbreaks, with a case fatality rate of 10-40 percent.
CCHF is endemic in Africa, the Balkans, the Middle East and Asian countries south of the 50th parallel north, the geographical limit of the principal tick vector. The hosts of the CCHF virus include a wide range of wild and domestic animals such as cattle, sheep and goats.
Animals become infected by the bite of infected ticks, and the virus remains in their bloodstream for about one week after infection, allowing the tick-animal-tick cycle to continue when another tick bites. Although a number of tick genera are capable of becoming infected with CCHF virus, ticks of the genus Hyalomma are the principal vectors.
The CCHF virus is transmitted to people either by tick bites or through contact with infected animal blood or tissues during and immediately after slaughter.
---
World news roundup
August 25, 2017
United Kingdom: African swine fever
Reacting to the continued spread of African Swine Fever across eastern Europe, the United Kingdom's Department of Environment, Food and Rural Affairs has upgraded the threat warning from 'very low' to 'low.' The change means that UK officials now believe that, while rare, now could spread to that country.
The disease, found in pigs, entered Europe through Georgia in 2007, and has since been found in the Russian Federation and eastern Europe, including EU countries in the Baltic States, Poland and very recently the Czech Republic. Although most commonly seen in wild boar, earlier this month an outbreak was confirmed for the first time in Romania among backyard pigs.
African swine fever is caused by infection with ASF virus (ASFV), which can have fatality rates of up to 100 per cent. The virus causes acute disease in domestic pigs and wild boar, and may cause varying clinical signs that are similar to other pig diseases such as high fever, lethargy and loss of appetite.
Although the virus does not cause disease in humans, the impact it has on the economy, especially through trade and farming, is substantial. As a consequence of ASF in Poland and the Baltic States the value of pork and pig exports was reduced by $960 million.
Experts view an outbreak in the UK as unlikely since imports of meat and pigs are well regulated and the country does not have a wild boar population substantial enough or widespread enough to maintain an outbreak. However, personal imports of pork products from affected areas could result in disease incursion if deliberately or accidently fed to pigs or wild boar, actions which are illegal.
USA: Equine infectious anemia
Also this week, authorities said a horse property in southwest Kansas is under quarantine following confirmation of six cases of equine infectious anemia there. The infected horses on the property in Finney County will be euthanized because there is no cure and there is a risk the animals may infect other horses.
The Kansas Department of Agriculture's Division of Animal Health was told this month of the initial positive test for the disease, also known as Swamp fever. The horse facility was quarantined and all the exposed horses were tested. The remaining horses at the facility will be observed and retested in 60 days.
Equine infectious anemia is most commonly spread by biting flies and ticks, or sometimes through the shared used of blood-contaminated instruments or needles. The disease does not affect people, but it can be spread to horses, mules and donkeys.
The pathogen causing the disease is categorized as a lentivirus: it contains genetic RNA material, which it uses to produce DNA. This DNA is then incorporated into the genetic makeup of infected cells.
Japan: E. coli
In Japan, the city of Yokohama has ordered a grilled-meat restaurant to suspend operation after two people who had dined there were infected with E. coli. A teenage girl and a man in his 80s had symptoms of food poisoning, including diarrhea, after eating separately at the restaurant late in July. Both were hospitalized and are recovering, according to the local government.
The announcement followed an outbreak of E. coli food poisoning in Gunma and Saitama prefectures. The city of Takasaki conducted on-site inspections at a food processing plant after potato salad produced there infected 12 people in the two prefectures, including a 5 year old girl who became gravely ill and temporarily lost consciousness. During the inspections, officials looked into the manufacturing processes at the plant, which shipped the potato salad that found its way to delicatessens in Gunma and Saitama prefectures, according to the city.
China: Avian influenza
A travel warning was issued for the Hunan area of China following discovery of a new human case of avian influenza. Authorities strongly urged the public to maintain strict personal, food and environmental hygiene both locally and during travel.
The 47 year old male patient in Xiangxi was known to have had exposure to a live poultry market. He became sick Aug. 9 and died four days later.
Pakistan: Chikungunya virus
At least four people in Pakistan have died after contracting the chikungunya virus -- which is usually non-life threatening. According to the district health officer, 567 people have been diagnosed with the chikungunya virus in the district in the past three weeks. However, locals and doctors claim more than 2,000 people have been affected by the virus in Tharparkar.
The chief executive officer of the Health and Nutrition Development Society attributed the deaths to poor treatment or self-medication.
According to the DHO's statement, most affected villages include Ram Sighani, Udani and Fangario, among others, where medical camps are being set up to treat patients.
The DHO said that the increase in the cases of the virus was due to heavy rainfall in the arid region, adding that the situation was "under control", and that various villages have already been fumigated twice to get rid of the virus-carrying mosquitoes.
---
World news roundup
August 16, 2017
Namibia: Congo fever
One person has died of Congo fever in Namibia bringing the number of people to die from the disease this year to two, the country's ministry of health and social services has reported.
Health ministry acting Permanent Secretary Bertha Katjivena announced at a press conference Aug. 10 that the deceased, aged 63, died the previous day after being admitted at Windhoek Central Hospital Aug. 7.
The man had previously been treated at a private hospital for headache, chills, body aches, nausea and vomiting. Blood samples were sent for testing to South Africa, and the results came out positive for Crimean-Congo hemorrhagic fever.
Three people who were in close contact with the man have been admitted to the Windhoek Central Hospital and are being kept in isolation.
Katjivena said the man had travelled from the Uukwandongo village in the Okahao district of the Omusati region to Windhoek for an event on 1 Aug 2017. "He had a history of a tick bite about a week and a half," she said.
She added that people in the man's village are being closely monitored. This is the third case of the fever reported in Namibia this year.
In February, a 26-year-old farmworker died from Congo fever at the Gobabis District Hospital.
The unidentified man died after being admitted to hospital when he vomited blood. He was treated for fever, diarrhea after being bitten by a tick.
Eastern Europe: African swine fever
African swine fever continued during the week to pose problems in various Eastern European locales. Two new outbreaks were reported in Latvia, both involving wild boars. In the Czech Republic, Ukraine and Russia, additional outbreaks were also reported.
---
World news roundup
August 11, 2017
Armenia: Foot and mouth disease
An outbreak of foot and mouth disease has been identified in Armenia.
Word was received this week of the outbreak, which reportedly has been ongoing for about a month in the villages of Debet and Dsegh in the Lori region. Local authorities estimated that about 60 percent of the livestock population is infected, amounting to more than 700 animals.
Pakistan: Crimean Congo hemorrhagic fever
A case of Crimean Congo hemorrhagic fever was reported in the Chachai Singhwala area of Pakistan. The case involved a patient reporting severe intestinal pain and fever. The tick-borne virus has a case fatality rate of 10 to 40 percent.
Eastern Europe: African swine fever
Officials in central and eastern Europe continued their efforts to slow the spread of African swine fever, where developments were reported in several countries.
In the Czech Republic, additional cases were reported in wild boar. In Poland, where the disease has been a problem for three years, seven new cases were reported in the eastern part of the country near the Belarus border. Additional new reports were received in Latvia, Ukraine, and Russia.
Saudi Arabia: MERS
Officials in Saudi Arabia reported two new confirmed cases of Middle East Respiratory Syndrome as well as two new fatalities and one recovery.
The two new cases were reported in the Al Jawf region of the nation, involving female health care workers. Both were reported to be in stable condition.
One of the fatalities was a 50-year-old Saudi male. The other was a 59-year-old expatriot living in the Asir region.
---
World news roundup
August 4, 2017
Eastern Europe: African swine fever
The Eastern European outbreak of African swine fever continued its spread during the past week.
Increased activity was reported in the Czech Republic, Poland, Latvia, Romania and Russia. Most of that activity was attributed to the region's wild boar population, although in a few cases domestic swine production was also affected.
The outbreak was initially identified in Russia and Poland in 2014, but has spread to several other countries in the intervening three years.
Switzerland: Rabies
A new rabies outbreak was reported in Switzerland. A serotine bat was diagnoses as rabies positive after falling moribund at the feet of a person in broad daylight. The person was bitten.
The incident represents the first case of rabies in Switzerland since 2002.
Avian influenza
There were also developments during the past week in the spread of highly pathogenic avian influenza in several regions of the world. In China, where the outbreak was first reported in 2014, the number of identified cases was increased to 35,000. In Italy, where the disease was identified in 2015, new cases were reported at a commercial turkey farm. In Myanmar, where an outbreak was reported in June of 2017, a second outbreak affecting chickens in a village was confirmed. Developments were also reported in previously identified incidents in South Africa and Chinese Taipei.
---
World news roundup
July 28, 2017
Nigeria: Rift Valley fever
A total of four incidents of Rift Valley Fever were reported in Nigeria, involving 443 cattle. The incidents all were reported to have occurred July 11 in four villages in various parts of the country, and all were listed as resolved. Authorities said cattle, sheep and goat sera samples were collected during active surveillance
USA: E. coli
An outbreak of E. coli was reported July 21 at a summer camp near Cleveland. Two confirmed cases of E. coli were reported at the Plast Camp in Geauga County. E. coli is a bacterial infection that can travel quickly, especially among groups of children. The source of the infection is not yet clear. Local health officials have closed the swimming pool, although they say the source of the bacterium could also be in the water wells or food. More than 200 children, ages 6 to 18, had attended the camp.
African swine fever
There were developments during the past week in several area of the world related to cases of African Swine Fever. In Poland, a new case – this one in a wild boar -- was reported in an outbreak that has been developing for more than three years. In the Czech Republic, where ASF was detected a month ago, samples have been taken for testing from a wild boar found dead this past week. In Ukraine, two additional cases have been discovered in wild boars from an outbreak identified in May. In Russia, where officials have been fighting an outbreak for more than three years, two domestic swine were identified as infected in the Vladmiriskaya Oblast.
Colombia: Foot and mouth disease
There were no new developments made public this week in the outbreak of Foot and Mouth Disease reported last month in Colombia. That outbreak had been identified at five farms and involved the death or euthanasia of nearly 300 bovines. Inspections were conducted at about 130 farms in the area.
---
Brazil-Health Advice for Travelers to the 2016 Summer Olympic and Paralympic Games
June 27,2016
The World Health organization has released health advice for travelers to the 2016 Summer Olympic and Paralympic Games in Rio deJaniero. These recommendations include several pertinent to zoonotic diseases, meaning those capable of being transmitted from animals to humans. In most instances, the vector of transmission is the mosquito.
The Olympic and Paralympic Games will take place from August 5 to August 16, and from September 7 to September 18 respectively. In addition to Rio deJaniero, five additional cities will be hosting matches of the Olympic football tournament - Belo Horizonte, Brasilia, Manaus, Salvador, and São Paulo.

The following recommendations are intended to advise national health authorities and health care providers about practices and measures for travelers visiting Brazil.

Before departure, travelers should be advised about health risks in the areas they plan to visit and related preventive practices and measures to minimize the probability of acquiring diseases and of having accidents.

Travelers to Brazil should consult the travel advice issued by their national authorities.
Mosquito-borne diseases
Personal protective measures
Although the risk of mosquito borne disease is lower during winter, travelers should still take personal protective measures to prevent mosquito bites. These include:
Whenever possible, wearing clothes (preferably light-colored) that cover as much of the body as possible during the day;
Using repellents that contain DEET (diethyltoluamide), or IR 3535, or icaridin andare applied to exposed skin or to clothing and used in strict accordance with the label instructions, especially regarding the duration of protection and timing of re-application. If repellents and sunscreen are used together, sunscreen should be applied first and the repellent thereafter;
Choosing sanitary accommodations with piped water and physical barriers such as proper window and door screens to prevent mosquitoes from entering rooms;
Avoiding areas in cities and towns with no piped water and poor sanitation, which constitute ideal breeding grounds for mosquitoes.
Arboviruses transmitted by Aedes mosquitoes
In addition to yellow feve, mosquito-borne diseases transmitted by Aedes species mosquitoes include chikungunya, and dengue and Zika virus disease.
Dengue and chikungunya
Detailed information about dengue and chikungunya is available on the websites of Brazil's Ministry of Health, and at www.who.int. There is no vaccination for chikungunya. Dengue vaccination is not recommended for travelers.
Zika virus disease
Zika virus infection usually causes a mild disease, and many cases of Zika virus infection are asymptomatic. However, following an outbreak of Zika virus in Brazil in 2015 and its subsequent spread in the Americas, an unusual increase in serious neurological disorders was seen in the off-springs of pregnant women who had been infected, including cases of microcephaly and congenital neurological malformations. Cases of Guillain-Barré Syndrome (GBS), a rare but serious form of muscle weakness, were observed among adults. Based on a growing body of research, there is scientific consensus that Zika virus is a cause of microcephaly and Guillain-Barré syndrome. Zika virus is primarily spread by mosquitoes, though sexual transmission has increasingly been documented.
On the basis of current knowledge about Zika virus disease and its complications, the following is recommended to national health authorities and health care practitioners:
To provide travelers to areas of ongoing Zika virus transmission, including Brazil, with up-to-date advice on appropriate measures to reduce the risk of becoming infected, including by preventing mosquito bites and practicing safe sex (e.g. use condoms correctly and consistently); and on the potential consequences and complications of infection, especially for women who are pregnant or planning a pregnancy; non-barrier forms of birth control will not protect against sexual transmission of Zika virus infection;
To advise pregnant women not to travel to areas of ongoing Zika virus outbreaks, including Brazil;
To advise women who inadvertently become pregnant or discover they are pregnant in or shortly after returning from Brazil, and/or other areas with ongoing Zika virus transmission, to contact their health care providers;
To advise pregnant women whose sexual partners live in or travel to areas with Zika virus outbreaks to ensure safe sexual practices or abstain from sex for the duration of their pregnancy;
To advise travelers to practice safe sex or abstain from sex during their stay in Brazil, and/or other areas with ongoing Zika virus transmission, and for at least eight weeks after their return. If men experience symptoms of Zika virus disease, they should adopt safer sex practices or abstain from sex for at least six months;
To advise travelers returning from Brazil, and/or other areas with ongoing Zika virus transmission, not to donate blood for at least four weeks after departure from the area;
To advise health care practitioners to be on alert for Zika virus disease in travelers returning from Brazil and/or other areas with ongoing Zika virus transmission;
National authorities should provide health care practitioners with clear guidance on how to refer travelers with suspected Zika virus infection for suitable clinical management and testing where appropriate.
Malaria (transmitted by Anopheles mosquito)
The risk of malaria transmission is negligible or non-existent except in the administrative region of Amazonas, corresponding to the Northern states of Brazil. This includes the city of Manaus which is hosting some of the Olympic football matches.
Plasmodium falciparum infections account for approximately 15% of malaria cases in Brazil. In malaria-affected areas, in addition to mosquito bite prevention (including use of repellents and sleeping under an insecticide treated mosquito net), chemoprophylaxis with atovaquone–proguanil, or doxycycline, or mefloquine should be considered and selected according to reported side-effects and contraindications. Alternatively, for travel to rural areas with low risk of malaria infection, mosquito bite prevention can be combined with stand-by emergency treatment (SBET).
Based on the risk assessment by Brazilian health authorities, the national guidelines do not include recommendations on malaria chemoprophylaxis. Therefore, the access to these drugs while in Brazil will be limited and antimalarial drugs should be purchased before travelling. Travelers who become ill with a fever while traveling in a malaria-risk area within Brazil should seek immediate medical attention (see list of websites below for diagnostic and treatment health centers). Travelers who become ill with a fever for up to one year after their travel should inform their health care practitioners about their travel history. There is no vaccination recommended for malaria.
---
WHO declares end of Ebola outbreak in Liberia
Liberia, 9 June 2016 – Today the World Health Organization (WHO) declares the end of the most recent outbreak of Ebola virus disease in Liberia. This announcement comes 42 days (two 21-day incubation cycles of the virus) after the last confirmed Ebola patient in Liberia tested negative for the disease for the second time. Liberia now enters a 90-day period of heightened surveillance to ensure that any new cases are identified quickly and contained before spreading.
Liberia first declared the end of Ebola human-to-human transmission on 9th May 2015, but the virus has re-emerged three times in the country since then. The most recent cases were a woman who had exposure to the virus in Guinea and travelled to Monrovia in Liberia, and her two children who subsequently became infected.
"WHO commends Liberia's government and people on their effective response to this recent re-emergence of Ebola," says Dr Alex Gasasira, WHO Representative in Liberia. "WHO will continue to support Liberia in its effort to prevent, detect and respond to suspected cases."
This date marks the fourth time since the start of the epidemic 2 years ago that Liberia has reported zero cases for at least 42 days. Sierra Leone declared the end of Ebola human-to-human transmission on 17 March 2016 and Guinea on 1 June 2016 following the last flare ups.
WHO cautions that the 3 countries must remain vigilant for new infections. The risk of additional outbreaks from exposure to infected body fluids of survivors remains.
Source: World Health Organization
---
End of Ebola outbreak declared in Guinea
Brazzaville, 1 June 2016 - Today the World Health Organization (WHO) declares the end of Ebola virus transmission in the Republic of Guinea. Forty-two days have passed since the last person confirmed to have Ebola virus disease tested negative for the second time. Guinea now enters a 90-day period of heightened surveillance to ensure that any new cases are identified quickly before they can spread to other people.
"WHO commends the Government of Guinea and its people on ending this Ebola outbreak," says Dr Abou Bekr Gaye, acting WHO Representative in Guinea. "We must continue to be vigilant to ensure that we rapidly detect and stop any new cases that may occur."
In the latest outbreak, 7 confirmed and 3 probable cases of Ebola virus disease were reported between 17 March and 6 April in Guinea. In addition, 3 confirmed cases were reported between 1 and 5 April in a woman and her two children who had travelled from Macenta, Guinea, to Monrovia, Liberia.
The source of infection in this latest outbreak is likely to have been due to exposure to infected body fluid from an Ebola survivor. The risk of additional outbreaks from exposure to infected body fluids of survivors remains.
Source: World Health Organization
---
WHO sets up strategic response plan for Zika
WHO/PAHO and partners have set out their strategic response to Zika, placing a greater focus on preventing and managing medical complications caused by Zika virus infection. To date, $122.1 million is necessary to effectively implement the Zika Strategic Response Plan through December 2017.
The revised Zika Strategic Response Plan includes a greater focus on preventing and managing medical complications caused by Zika virus infection and expanding health systems' capacities for that purpose. Risk communication targeting pregnant women, their partners, households and communities will be central to prevention efforts to ensure they have the information they need to protect themselves.
"Much has been learned about Zika virus infection," said Dr. Margaret Chan, WHO Director-General. "The response now requires a unique and integrated strategy that places support for women and girls of child-bearing age at its core."
Other elements include integrated vector management, sexual and reproductive health counselling as well as health education and care within the social and legal contexts of each country where Zika virus is being transmitted.
The plan highlights several specific characteristics of the Zika outbreak that require a collaborative, global response and support. These include:
the potential for further international spread of Zika virus given the wide distribution of Aedes mosquitoes that are capable of transmitting Zika virus,
the lack of population immunity in areas where Zika virus is circulating for the first time and which allows the disease to spread quickly,
the absence of vaccines, specific treatments and rapid diagnostic tests, and
inequalities in access to sanitation, information and health services in affected areas.
Source: World Health Organization
---
Ebola update
May 6, 2016
The 2014 Ebola epidemic in West Africa is the first in history. The first case was reported in Guinea in March 2014, and the disease spread in the neighboring countries of Liberia and Sierra Leone. Over the span of a year, the Ebola epidemic has caused more than ten times as many cases of Ebola than the combined total of all those reported in previous Ebola outbreaks. As the outbreak became more widespread, travel-associated cases appeared in Nigeria, Mali, Senegal, and even countries outside Africa, including the United States.
Download: The Road to Zero: CDC's Response to the 2014 Ebola Epidemic
---
Zika: Controlling mosquitoes at home
May 6, 2016
Here's what you can do to control mosquitoes outside your home:
Install or repair and use window and door screens. Do not leave doors propped open.
Once a week, empty and scrub, turn over, cover, or throw out any items that hold water like tires, buckets, planters, toys, pools, birdbaths, flowerpot saucers, or trash containers. Mosquitoes lay eggs near water.
Tightly cover water storage containers (buckets, cisterns, rain barrels) so that mosquitoes cannot get inside to lay eggs.
For containers without lids, use wire mesh with holes smaller than an adult mosquito.
Use larvicides to treat large containers of water that will not be used for drinking and cannot be covered or dumped out.
Use an outdoor flying insect spray where mosquitoes rest. Mosquitoes rest in dark, humid areas like under patio furniture, or under the carport or garage. When using insecticides, always follow label instructions.
If you have a septic tank,repair cracks or gaps. Cover open vent or plumbing pipes. Use wire mesh with holes smaller than an adult mosquito.
Here's what you can do to control mosquitoes inside your home:
Keep windows and doors shut and use air conditioning when possible.
Keep mosquitoes from laying eggs inside your home. Once a week, empty and scrub, turn over, cover, or throw out any items that hold water like vases and flowerpot saucers.
Kill mosquitoes inside your home. Use an indoor flying insect fogger* or indoor insect spray* to kill mosquitoes and treat areas where they rest. These products work immediately, but may need to be reapplied. Always follow label directions. Only using insecticide will not keep your home free of mosquitoes.
Mosquitoes rest in dark, humid places like under the sink, in closets, under furniture, or in the laundry room.
Use an indoor fogger* or indoor insect spray* to reach and treat areas were mosquitos rest inside the home.
Do-it-yourself products*
Product
Active Ingredient
Brand name examples**
How long it works
Indoor flying insect spray
ß-Cyfluthrin, Imidacloprid
Home Pest Insect Killer, Raid, Ortho, HotShot, EcoLogic
7-10 days
Indoor flying insect fogger
Tetramethrin, Cypermethrin
Hot Shot, Raid, Real Kill, Spectracide
Up to 6 weeks
**Insecticide brand names are provided for your information only. CDC and the U.S. Department of Health and Human Services cannot recommend or endorse any name brand products
Source: CDC
---
Facing up to the New Avian Flu Virus H7N8
January 26, 2016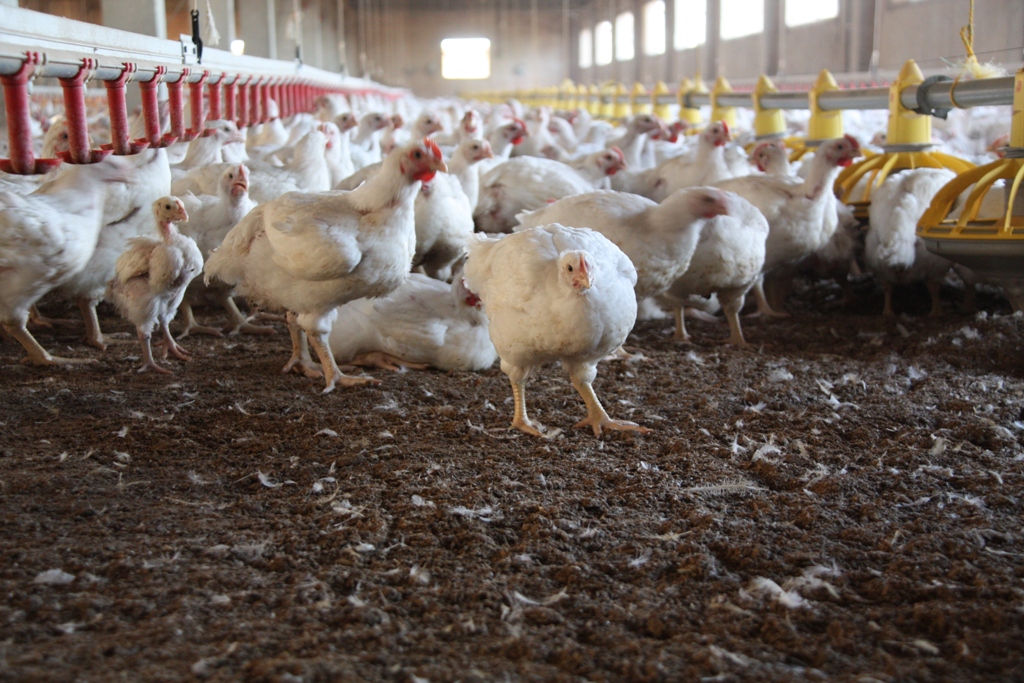 The killing of 400,000 birds in Indiana this month has focused attention on the 2016 Avian Flu Virus H7N8. Last year different strains of the avian flu virus (the H5Nx viruses) led to the killing of 48 million birds throughout the Midwest, sending egg prices soring. The impact of this new H7N8 virus is not yet clear.
Professor Juergen A. Richt, Regents Distinguished Professor at Kansas State University and Director of the Department of Homeland Security Center of Excellence for Emerging and Zoonotic Animal Diseases, wrote for the Genetic Expert News Service (at: GENeS) that: "Since low pathogenic H7N8 influenza viruses were found in poultry flocks in the area of the initial outbreak, it is possible that a low pathogenic H7N8 was introduced from wild birds into poultry flocks which subsequently mutated into a highly pathogenic avian influenza virus (HPAIV) during replication in turkeys. The limited information from USDA supports this possibility."
Professor Richt's comments have been directly quoted by Harvest Public Media, an NPR affiliated radio and online outlet, as well as by Tech Insider at: Harvet Public Media and at Tech Insider.
This virus has not yet spread to humans and is unlikely to do so, but the threat to poultry is serious.
---
200,000 birds euthanized in Indiana: What we know about the new avian flu virus
January 19, 2016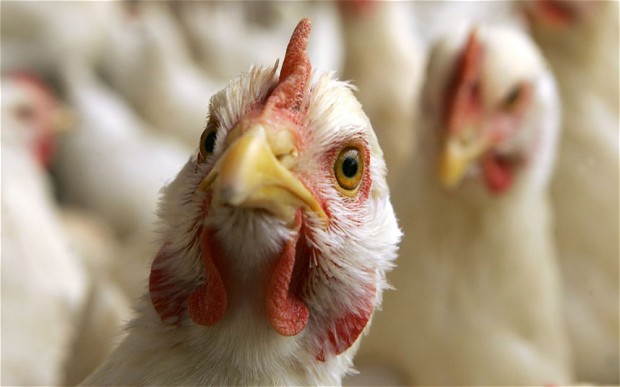 Last week USDA confirmed discovery of a highly pathogenic H7N8 avian flu virus in a turkey flock in Indiana. Subsequently, eight more turkey flocks tested positive for H7N8 but were found to have a low pathogenic variant of the virus. While the virus genome is being analyzed, 200,000 infected birds, both turkeys and chickens, are being euthanized in efforts to stamp out the outbreak before it reaches the proportions seen in the 2015 epidemic when over 48 million birds were killed.
Read More at GENeS
Archive