The Center of Excellence for Emerging and Zoonotic Animal Diseases (CEEZAD) at Kansas State University was established in 2010 to help protect the nation's agricultural and public health sectors against high-consequence foreign animal, emerging and zoonotic disease threats. CEEZAD has four principal missions:
Development of novel, safe, efficacious and DIVA-compatible vaccines for prevention and control of high-impact emerging and zoonotic diseases that can be manufactured in the U.S.
Development and expansion of technologies and platforms for laboratory and point-of-need pathogen detection.
Development of models to predict high-consequence disease behavior in the U.S. to aid prevention or outbreak control.
Development of education and training programs for students, veterinarians, first responders and researchers in high-impact animal diseases and animal emergencies.
---
News/Events Highlights
August 8, 2018
Richt Lab student receives prestigious NBAF graduate study fellowship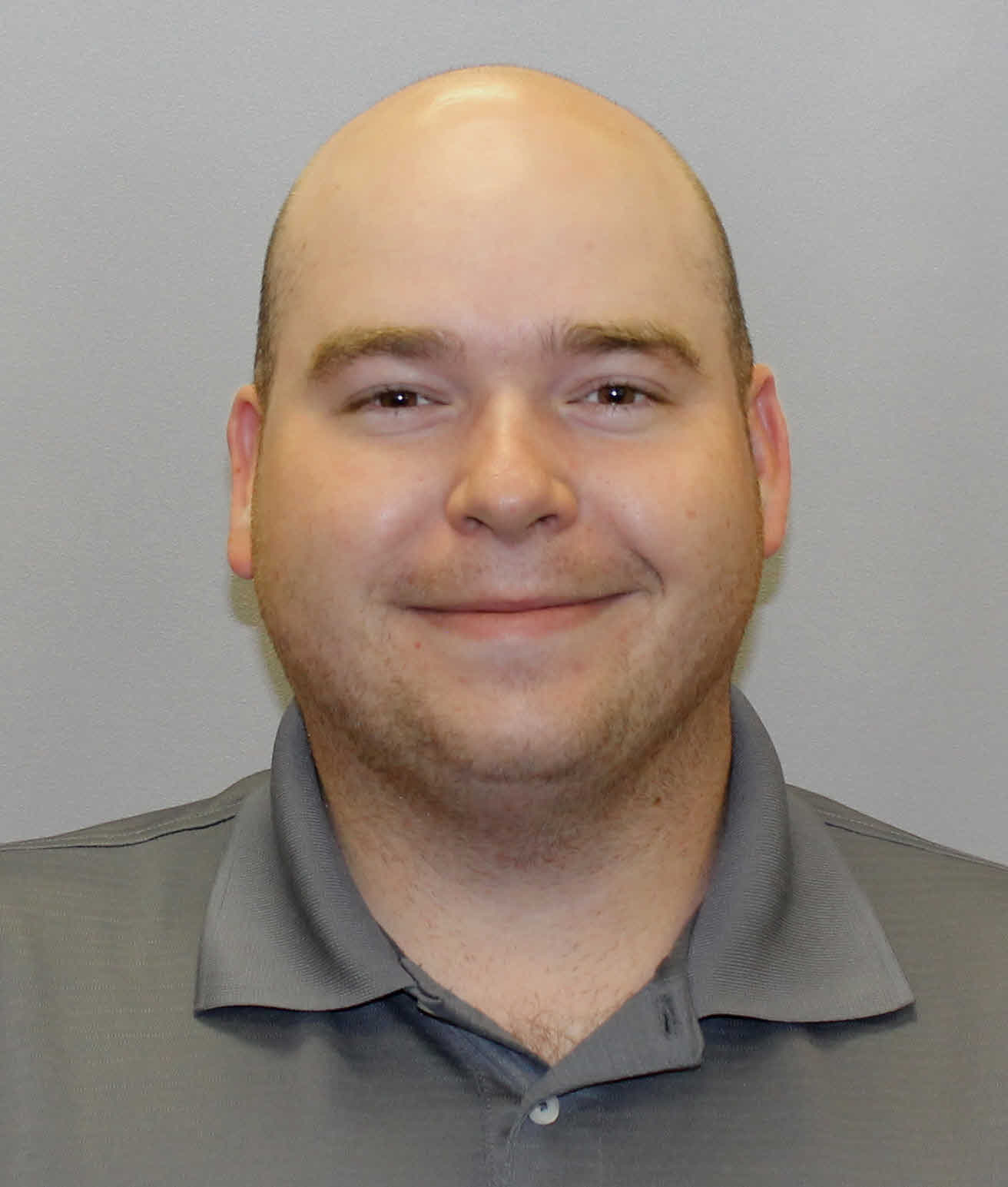 A Richt Lab student affiliated with the Center of Excellence for Emerging and Zoonotic Animal Diseases has been award a prestigious fellowship to continue his studies.
Chester McDowell, a concurrent Doctor of Veterinary Medicine and doctoral student in diagnostic medicine and pathobiology, was one of five graduate students announced today as winners of National Bio and Agro-defense Facility Training Program fellowships. As part of his fellowship, McDowell, who is from Corrales, N.M., will be mentored by Dr. Juergen Richt, CEEZAD's director and Regents Distinguished Professor at Kansas State University.
The fellowship includes a five-year $50,000 stipend as well as health benefits and funds for materials and supplies, travel and publication costs to further his research. The funds are from the U.S. Department of Agriculture's Animal and Plant Health Inspection Service.
In the Richt Lab, McDowell has specialized in next-generation sequencing instrumentation and data analysisfor the detection, characterization, and surveillance of high-consequence emerging animal and zoonotic diseases.
---
July 20, 2018
CEEZAD director co-authors article on new multi-functional human influenza antibody
CEEZAD's director is co-author of a recently published paper on a newly identified epitope hemagglutinin that can be used for the development of broadly protective influenza vaccines.
Dr. Juergen Richt, CEEZAD director and Regents Distinguished Professor at Kansas State University, co-authored the article published in the July 10 edition of Nature Communications. The article is titled "A multifunctional human monoclonal neutralizing antibody that targets a unique conserved epitope on influenza HA."
In brief, it reports that the high rate of antigenic drift in influenza viruses necessitates frequent changes in vaccine composition. It also notes that recent seasonal H3 vaccines do not protect against swine-origin H3N2 variant (H3N2v) strains that recently have caused severe human infections in the past few years.
The authors have found, however, that a human VH1-69 gene-encoded monoclonal antibody (mAb) designated H3v-47 exhibits potent cross-reactive neutralization activity against human and swine H3N2 viruses that have circulated since 1989. The authors describe the crystal structure and electron microscopy reconstruction of the H3v-47 Fab with the H3N2v hemagglutinin (HA) and identify a unique epitope spanning the vestigial esterase and receptor-binding subdomains. MAb H3v-47 functions largely by blocking viral egress from infected cells. They add that H3v-47 also engages the Fcγ receptor and mediates antibody dependent cellular cytotoxicity (ADCC).
The authors conclude that this newly identified conserved epitope can be used in the development of broadly protective – which is to say universal -- influenza vaccines.
The article's lead author is Dr. Jim Crowe and the first author is Sandhya Bangaru, both of the Department of Pathology, Microbiology and Immunology at the Vanderbilt University Medical Center. Other co-authors with Dr. Richt represent the following institutions: The Scripps Research Institute; The Vanderbilt Vaccine Center, the Icahn School of Medicine at Mount Sinai in New York; and the Peter Doherty Institute for Infection and Immunity, University of Melbourne.
The full article can be accessed at https://www.ncbi.nlm.nih.gov/pubmed/29991715
---
July 2, 2018
CEEZAD deputy director co-authors report on Central African Network workshop on Sickle Cell Disease
CEEZAD's deputy director is co-author of a recently published paper on developments at a workshop designed to combat the spread of sickle cell anemia in central Africa.
The report, titled "Diagnosis and Monitoring Tools for Sickle Cell Disease in Central Africa," was co-written by CEEZAD's Dr. Jean Paul Gonzalez with Richard Kitenge, of the Training and Health Support Center in the Republic of the Congo; Leon Tshilolo, of the Central Hospital of Martinique in Guadeloupe; Baron N'Gasia of the Hospital of the Fiftieth Anniversary in Kisangani, Congo; and Guillaume Wamba of the National Social Insurance Fund of Cameroon. It was published in the April-May-June 2018 edition of Medecine et Sante Tropicales.
The article described presentations and findings at a workshop held May 26-27 in Kinshasa in the Democratic Republic of Congo.
---
June 15, 2018
Richt Lab members hear report on latest ASF developments in South Africa
An expert on the spread of African swine fever (ASF) in South Africa updated members of the Richt Lab on the latest research into that disease during a June 15 presentation at Kansas State University.
Dr. Armanda Bastos is a professor of veterinary microbiology and conservation genetics at the Mammal Research Institute of the Department of Zoology and Entomology at the University of Pretoria in South Africa. She spoke with Richt Lab researchers following her June 12 presentation at the workshop on "Diagnostics of Endemic and Emerging Diseases: Beyond The Status Quo," held at Kansas State University. The conference was co-sponsored by the Center of Excellence for Emerging and Zoonotic Diseases (CEEZAD) and the Kansas State Veterinary Diagnostic Laboratory (KSVDC).
During her presentation, Dr. Bastos reported on research into the prevalence of ASF virus in the species of tick that is responsible for maintenance of the virus, in the northern regions of South Africa, notably the Kruger National Park (KNP) and the Mkuze Game Reserve (MGR). She said recent surveys indicate that the prevalence of ASF in Ornithodoros ticks in those regions is slightly lower in the dry season, than similar surveys conducted 20 years ago, with fewer than two percent of that species of tick in found to be carrying the virus in KNP and none in the MGR. The ticks transmit the virus to warthogs by infesting their burrows and feeding on their blood.
Based on the new research, Dr. Bastos told the Richt Lab members, several of whom are engaged in ASF research, that with the apparent disappearance of the virus from the MGR tick population that eradication may be "do-able" in small game reserves. Ongoing surveillance of infected tick populations is needed to ensure that ASF control zone policies and practices in South Africa are flexible and aligned with changing field situation.
Although statistically few of the ticks were infected, Dr. Bastos said researchers found that ASF sera prevalence among warthogs in the studied areas generally exceeded 80 percent. The ability of the ticks to infect warthogs is exacerbated by the long lifespan of the ticks, which – although not fully studied – has been estimated to be as long as 15 to 20 years.
---
June 13, 2018
Novel technologies focus of diagnostics conference
Key figures involved in the development of new diagnostic technologies presented the latest advancements in those areas during the "Diagnostics of Endemic and Emerging Diseases: Beyond the Status Quo" conference held June 11-13 at the Alumni Center at Kansas State University. The conference, was co-sponsored by the Center of Excellence For Emerging and Zoonotic Animal Diseases, CEEZAD, and by the Kansas State Veterinary Diagnostic Laboratory.
Seven international experts presented material during the June 13 portion of the presentations. The seven were: Dr. Doug Marthaler, associate professor at Kansas State University; Dr. Rebecca Wilkes, an associate professor in the College of Veterinary Medicine at the University of Georgia; Dr. Christie Mayo, assistant professor and head of the virology and sample receiving section at Colorado State University's Diagnostic Medicine Center; Willy Valdivia, CEO of Orion Integrated Biosciences; Dr. Thomas Wang, president of GeneReach USA; Dr. Joe Russell, a senior scientist with MRI Global; and Dr. Jessie Trujillo, a senior research associate and microbiologist with the Kansas State University-based Center of Excellence for Emerging and Zoonotic Animal Diseases.
Here is a summary of what each told the conference:
Dr. Marthaler: He discussed developments in the areas of genetics, bioinformatics, nanoparticle technology, and in situ hybridization. "Next generation sequencing (NGS) is changing diagnostics by using metagenomic and targeted approaches to identify new pathogens," he said. That, he added, could increase both the sensitivity and specificity of NGS diagnostics.
Dr. Wilkes: She remarked on a shift toward syndromic testing using multiplex PCR and other novel multiplex NGS techniques. That, however, invites a concern about possessing too much information. "The problem with metagenomics is that you find everything in the sample, most of which will be the host." She discussed methods of separating out what a scientist is actually looking for from the other material. Dr. Wilkes emphasized that cost-efficiency, reduction of hands-on time, and automation to reduce the potential for contamination are also important.
Dr. Mayo: She said sequencing techniques "offer enormous potential in nearly every area of agriculture," but added that practical limitations often constrain the utility of those techniques. She said her lab is now working on a project that utilizes targeted enrichment of pathogens enabling scientists to better interpret and scale up their approach.
Valdivia: He noted that the U.S. confronts various security challenges, among them persistent, low-intensity conflict, natural infectious disease outbreaks, and the rise of non-state terrorist actors pursuing the use of biological weapons. Valdivia pointed out that there are more than 1,500 distinct infectious pathogens, and that it could take years for the intelligence community to understand the biothreat landscape and longer to develop countermeasures. His company's focus is to introduce a unique approach integrating disparate data sources into a biodefense enterprise to support threat detection.
Wang: The president of GeneReach USA focused on his company's efforts to develop diagnostic applications useful in aquaculture, which is a basis for much of the world's diet. He noted that this endeavor poses numerous unique challenges, among them the water environment, in which diseases can spread rapidly, the absence of vaccine potential for certain species, the fact that quality control is hard to perform, and that there are no practical treatment protocols. He said GeneReach is working with aquaculture-farmers on techniques "that have short turn-around time, that are easy to operate, and that are cost-effective." He talked about the POCKITTM mobile PCR system his company developed to aid in the detection of transboundary diseases.
Russell: He discussed his involvement in efforts to develop an integrated, ultra-mobile laboratory workbench called "Mercury Lab" that can be used in field-forward molecular testing. He said the product is envisioned as enabling reproducibility, reliability and true portability for field-forward molecular biosurveillance workflows.
Trujillo: She presented the latest findings in the area of point-of-need detection of high-consequence pathogens, with a specific focus on Rift Valley Fever, FMD and ASF. Trujillo explained the use of the portable POCKITTM machine in those detection strategies, and reported on ongoing field testing in Africa. She said POCKITTM could be a tool in veterinary and public health settings as well as biodefense stockpiled to aid in surveillance and epidemiological studies.
---