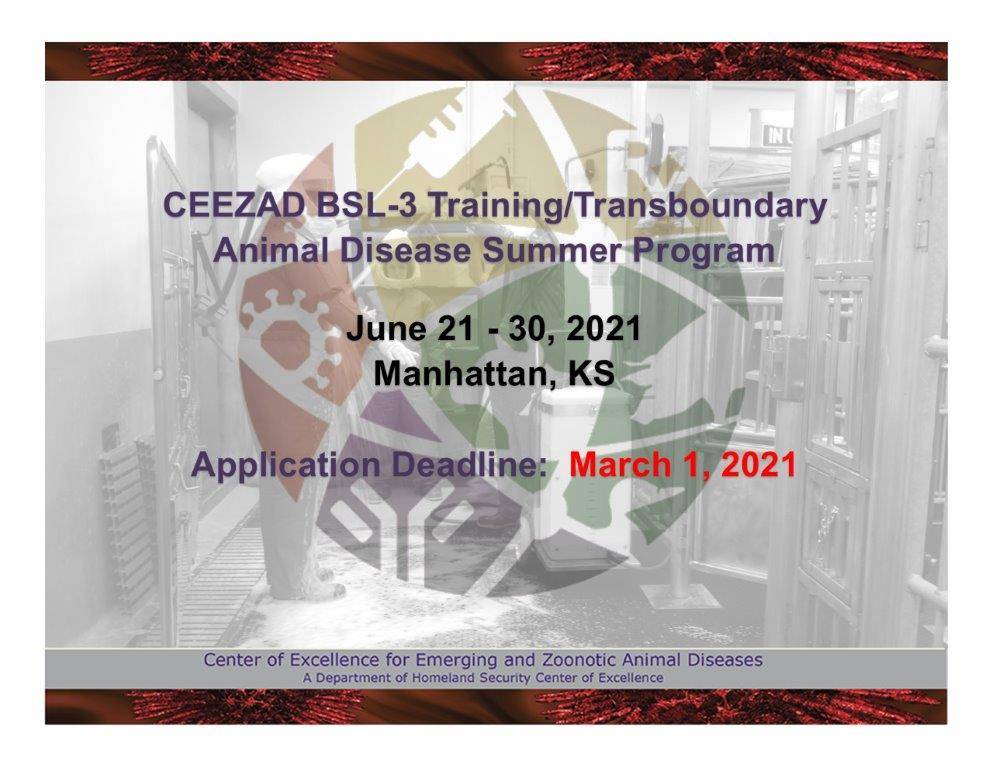 Apply Now for the 2021 Session!
Successful applicants will receive a travel stipend up to $2,000 to cover transportation to and from Manhattan, Kan. and lodging and per diem expenses. Applicants residing in or near the Manhattan, Kan. area may not be eligible to receive a travel stipend. An on-campus housing option is available.
All applications must be submitted to ceezad@ksu.edu by: Monday, March 1, 2021.

For More Information, Please Contact:
Center of Excellence for Emerging and Zoonotic Animal Diseases
Kansas State University
Manhattan, KS 66506
Phone: 785-532-2793
E-mail: ceezad@ksu.edu