Pathogen of the Month

June Pathogen of the Month:
Lyme Disease
What is it?

Lyme disease is a chronic, debilitating disease. It could be caused by the bacterium Borrelia burgdorferi and transmitted to humans by the bite of infected blacklegged ticks,although scientists believe its worldwide nature make it possible that other bacterium and/or other vectors could also be involved. That possibility is under study. The riskiest months for Lyme Disease are typically May through September when young ticks are biting. Typical symptoms include fever, headache, fatigue, and a characteristic skin rash called erythema migrans.
What is the current status?
The disease, which is widespread in the northeast and Great Lakes areas, has recently been reported to be spreading in Canada. Although concentrations are heavier in the northeast and Great Lakes areas, Lyme Disease is widespread in the United States during summer months. In 2016, there were more than 36,000 confirmed or suspected cases in all but three states, including 16 confirmed and 23 suspected cases in Kansas. Worldwide, the Lyme Disease Association has identified Lyme Disease in more than 80 countries on every continent except Antarctica (see map).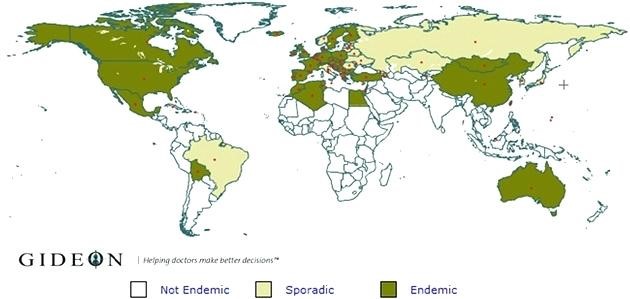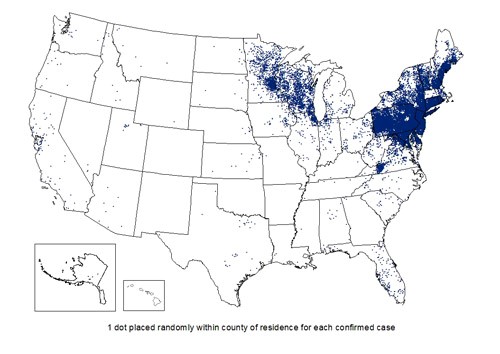 How serious can it be?
Lyme Disease is a serious, acute and chronic, multi-systemic disease that can have long-term consequences for those affected by it. It can attack many tissues, including the heart, colon and nervous system. Even in cases where treatment is successful in relieving symptoms, it is not unusual for that two-to-four week treatment period to be followed by lingering symptoms of fatigue, joint pain or muscle aches, sometimes lasting several months.
Prevention
The Lyme Disease Association emphasizes use of tick repellents, proper clothing, tick checks and proper tick removal techniques after outdoor activities as the most effective prevention steps.
Sources: CDC, CEEZAD.org, Lyme Disease Association Inc.
---
Archive